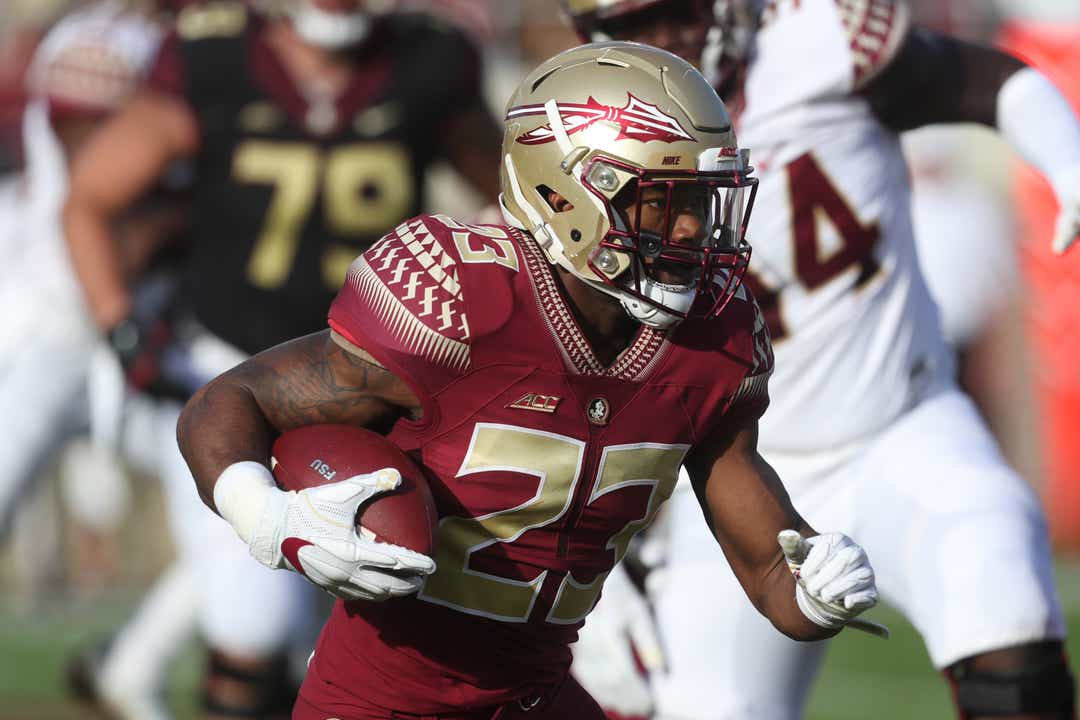 The Los Angeles Rams selected nine players in this years draft. However, they had no number one pick due to the trade for Jalen Ramsey during the 2019 NFL season.
It was expected that the Rams would select a running back with one of their four picks on day two of the 2020 NFL Draft after releasing Todd Gurley, and Florida State's Cam Akers was their main man with the 52nd pick overall.
Akers, spoke to reporters post-draft about what they can expect from him: "I think I'll bring a three-down, four-down back if necessary, I'm someone who can come in and be a game changer, be everything they need, and everything they expect of me.
"I didn't talk to him [LA Rams Head Coach, Sean McVay] too much, but he feels like I can fit in the offense well and I can be a big piece in the offense, hopefully I can be."
Akers hoping to be a game-changer in LA
With the Rams and McVay renowned for explosive offense - despite a disappointing 2019 season - Akers looks forward to contributing in all aspects of the offense.
"I'm looking forward to everything. In any way I can whether its blocking or running, catching, special teams what ever they need me to do, I've got my big boy pants on and I'm ready to do it.
"They [LA Rams] use their backs, you know in the passing game and the running game they allow their backs to do everything, so that'd be good for any back, but you know, thank god I'm in that situation."
Akers was also a former high-school quarterback. While it remains to be seen whether we may see Akers in any exotic plays schemed up by McVay in the future, Akers sees being a former QB as an advantage in his game.
"It's just being able to break down a defence and go through the progressions a little faster you know, having that edge, having that quarterback thought process when approaching the line of scrimmage, approaching every play."
Gurley's release gives over running backs chance to shine
While Akers comes into a situation where there is no established number one back after Gurley's release, and he is likely to share the load with fellow backs Darrell Henderson and Malcolm Brown, Akers is humble about the situation he finds himself in:
"It's a blessing to be in this position, blessing to be a part of such a great organisation and as for filling Todd Gurley's shoes, I'm just gonna come in and play. Wherever the team need me to be, whatever the team need me to do that's what I'll do."
Akers comes to the LA Rams as one of only three former Florida State Seminoles to have multiple 1,000 yard rush seasons alongside Warrick Dunn and Dalvin Cook, and per Pro Football Focus 904 of his 1,144 rushing yards last season came after contact.