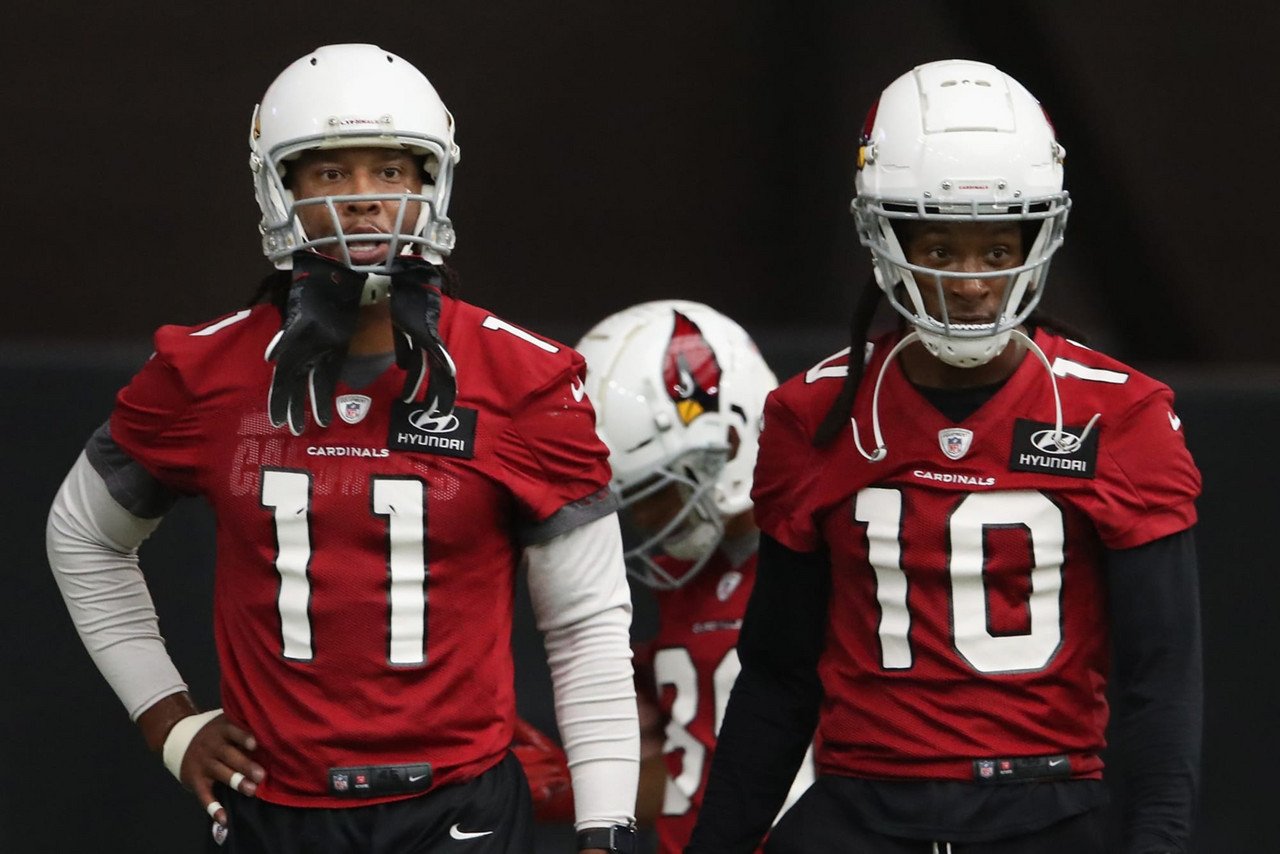 When the Arizona Cardinals made the trade for DeAndre Hopkins back in March, the franchise knew they would have to break the bank when it came to a contract extension. Fast forward to September, the Cardinals lock in their elite star receiver for the foreseeable future.
The Cardinals and Hopkins have agree-ed to a two-year extension worth $54.5 million with $42.5 million guaranteed. NFL Insider Ian Rapoprt was the first to break the news.
More on DeAndre Hopkins' agreed upon contract extension with the #AZCardinals: The last year is voidable, which could turn this contract into a 1-year deal worth $39.585M at some point. He got a $27.5M signing bonus, a large sum in a pandemic. https://t.co/kYJZ4qOygt
— Ian Rapoport (@RapSheet) September 8, 2020
Hopkins negotiated the contract himself and he will get $27.5 million as a signing bonus and the second year on the contract is voidable. There is a both a no-trade and no-franchise tag clause included in the contract.
On his previous contract signed with Houston, Hopkins was scheduled to make $12.5 million in 2020, $13.5 million in 2021 and 13.9 million in 2022 – well below the market value for a top-five receiver.
Hopkins, 28, had been seeking a new deal at the time of the trade and reportedly was trying to restructure his existing contract with the Texans prior to being moved. Cardinals owner Michael Bidwill and general manager Steve Keim had made it known that the organization was in discussion with addressing revisions to Hopkins' contract.
Heir to the wide receiver throne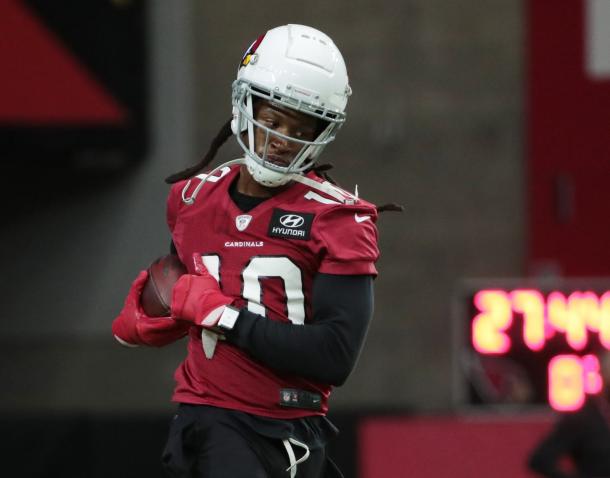 Since being selected 27th overall in the 2013 NFL Draft, Hopkins has caught 632 passes for 8,602 yards and 54 touchdowns. Hopkins has made the Pro-Bowl four times in his career as well as being named to the All-Pro team each of the past three seasons. He has the third-most receiving yards and catches, second-most touchdowns and most targets in the NFL since 2013.
Hopkins is now one of the building blocks in the Cardinals offense and is the heir to the throne once star Larry Fitzgerald decides to call it a career. Fitgerald is the first teammate since Andre Johnson Hopkins could learn from.
"Very refreshing to have someone that can also teach you and play alongside of you," Hopkins said of Fitzgerald during training camp, via Mason Kern of Sports Illustrated.
"I've had nothing but respect for Larry since I started playing football, since I knew I wanted to be a receiver and before that. I have a lot of respect for Larry and the way he carries himself not just on the field, but off the field. And he's a guy that I looked up to, someone that I called when I had issues with my contract on my previous team and he gave me great advice. And I listened to that advice and, obviously, it's led me to help my career and be where I'm at now." Hopkins continued.
With the contract now out of the way, the focus can move towards football as the Cardinals take on the San Francisco 49ers this Sunday.