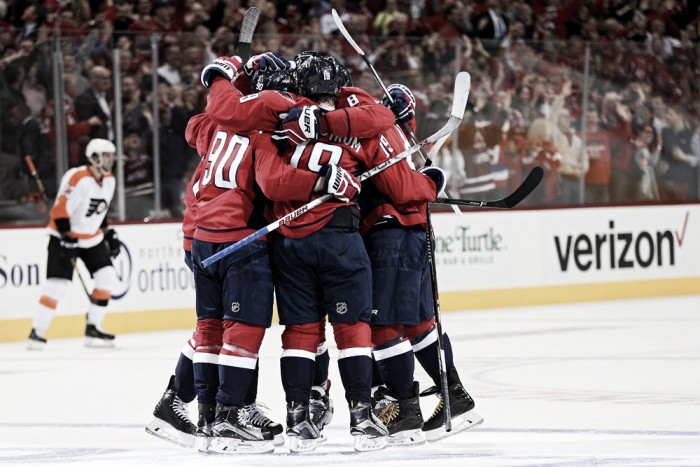 The Washington Capitals and Philadelphia Flyers will look to continue their physical play as they will meet in Game 2 of the Stanley Cup Playoffs. These two clubs will do battle at the Verizon Center on Saturday night where the puck is set to be dropped at 7:00 PM EST.
Capitals look to take control of series with a 2-0 lead
After a sluggish end to the regular season, the Washington Capitals once again looked like the Presidents Trophy winners as they battled their way to a 2-0 win over the Flyers and a 1-0 lead in the series. The Capitals win was a total team effort starting with the goalie as Braden Holtby stopped all 19 shots he faced. The penalty kill was also crucial as they killed off all four of the Flyers power play opportunities. Finally hanging on to a slim 1-0 late in the third period, third-liner Jay Beagle put the game away with a goal off of a beautiful setup from Marcus Johansson. If the Capitals can get this kind of production again it will help them greatly in attempting to take a commanding lead in the series.
How will Flyers respond after losing Sean Couturier?
The Flyers biggest concern after the game wasn't even the fact that thy had loss, but it was the health of star defensive forward Sean Couturier. Couturier produced 11 goals and 28 assist during 63 games this season, and the Flyers were 35-18-10 when Couturier was in the lineup, and 6-9-4 when he wasn't. Couturier was injured in the 2nd period after a massive hit from Caps' captain Alex Ovechkin. The Flyers will now need someone to step up in his absence and Flyers coach Dave Hakstol suggested that replacement might be Brayden Schenn.
Players to Watch
Alex Ovechkin, winger, Washington Capitals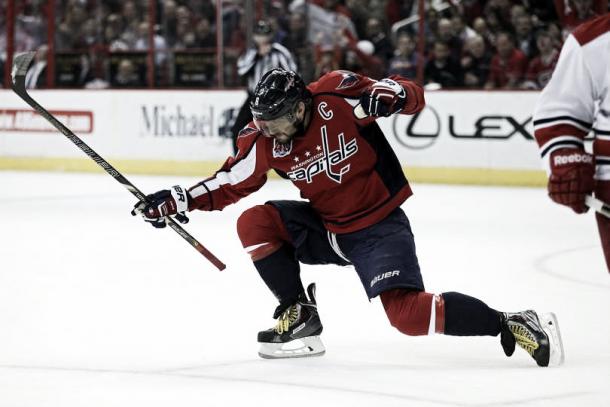 In Game 1, the only effect Ovechkin has was his monster hit that knocked Sean Couturier out for the series. He was silent in the goal column and his only quality chances came on one of the Capitals many power play chances. Ovechkin was contained by the Flyers D in the first game but it is impossible to keep Ovechkin shut down for an extended period o time. Look for Alex Ovechkin to have a huge game in Game 2.
Brayden Schenn, center, Philadelphia Flyers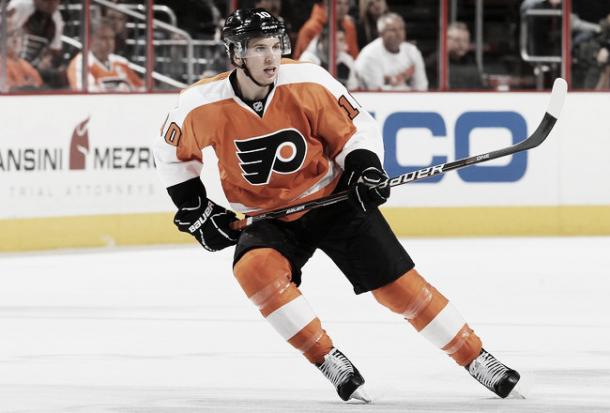 Brayden Schenn will likely play a much bigger role in Game 2 than he did in Game 1. After losing Sean Couturier, Schenn will likely be his replacement for at least Game 2 and possibly the remainder of the series. Couturier did such a superb job of shutting down the Capitals top offensive weapons and it will be interesting to see if Schenn is able to do the same.
Prediction
Like Game 1, this should be another physical and low-scoring affair. The Capitals have been the better team and the Flyers will still struggle and will have difficulty trying to replace Sean Couturier. With that said, the Capitals should have no problem extending their series lead to 2-0.
Prediction: Capitals 3, Flyers 1