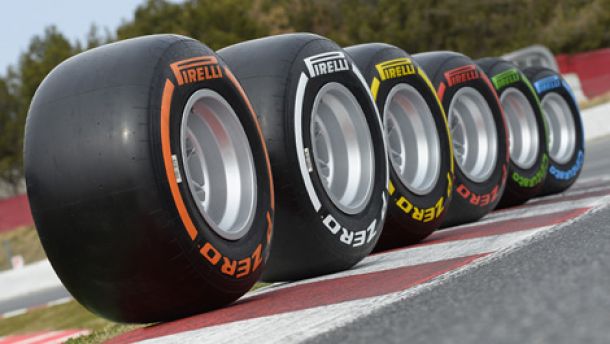 This year's choices mostly mirror their 2014 picks, with the only change being at Pirelli's home grand prix, in Monza, where softer compounds will be available for teams to use at will. Last year, Medium and Hard tires were brough to the last race of the season in Europe.
While this week's GP in Spielberg features Supersoft and Soft compounds for the third race in a row, two weeks from now in Great Britain, the harder rubber will see action for only the third time this season, after the Malaysia and Spain races.
After that, the Belgian, Hungarian and Italian Grand Prixes will feature Soft and Medium sets.
Thus, this is what the compound sheet for the next four races look like after Pirelli's announcement:
British Grand Prix (July 5): Medium and Hard
Hungarian Grand Prix (July 26): Soft and Medium
Belgian Grand Prix (August 23): Soft and Medium
Italian Grand Prix (September 6): Soft and Medium
The Austrian Grand Prix takes place this weekend. Follow @VAVELFormula1 on Twitter for great coverage of the race weekend here on VAVEL USA.
---
Pete Liguori is the lead Formula 1 writer at the VAVEL USA Racing section. Follow him on Twitter at @PeteUSSports.