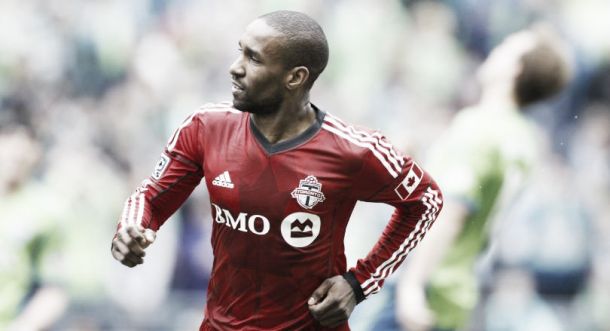 Former Toronto FC striker Jermain Defoe will be making a return to BMO Field. This time, it will be with Premier League club Sunderland after the MLS side announced it's latest international friendly.
The English side's stop in Toronto will be apart of their pre-season tour of North America that will also see them travel to California to take on Sacramento Republic FC and Mexico to face off against Club Pachuca.
After joining TFC from Tottenham in January of 2014, Defoe made a return to England just a year later in January of 2015 following a disappointing debut season in MLS.
"It [the friendly] presents Jermain Defoe with the opportunity to play against his former club, which will be great for him and of course we will also face Jozy Altidore, who is doing well since his move to Canada," Sunderland's sporting director Lee Congerton said in the team's release.
USA international Jozy Altidore went the other way in the deal, joining up with fellow American Michael Bradley in Toronto. The scheduling of the fixture was apart of the terms in the swap deal of the two players.
The friendly will be played on July 22nd and will be the second of Toronto's season following a visit from English giants Manchester City two weeks back.