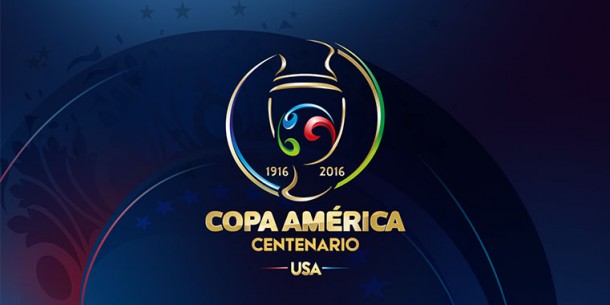 CONCACAF, CONMEBOL, and the Copa America Centenario Local Organizing Committee on Thursday announced the ten sites in the United States that will be hosting matches throughout the historic Copa America Centenario tournament to be played from June 3-26.
The ten sites are as follows: Gillette Stadium (Boston), Soldier Field (Chicago), NRG Stadium (Houston), Rose Bowl (Los Angeles), MetLife Stadium (New York), Orlando Citrus Bowl Stadium (Orlando), Lincoln Financial Field (Philadelphia), University of Phoenix Stadium (Phoenix), Levi's Stadium (San Francisco) and CenturyLink Field (Seattle).
"These 10 cities and venues will provide a fantastic setting for fans across the world to attend Copa America Centenario and allow them to see the amazing passion for soccer in the United States," said U.S. Soccer President Sunil Gulati. "The participating teams and fans will be treated to a first-class environment in each city and stadium, adding to the world-class talent that will be competing on the field. We are looking forward to working closely with all of the cities and venues in hosting this prestigious event and creating an extraordinary experience for fans."
The format for which the stadiums will host games will be similar to the World Cup in that each stadium will host matches on multiple days throughout the tournament. Most venues will host at least three tournament matches.
Earlier this year, 24 stadiums submitted bids to host the tournament and each stadium had to fit under certain standards. A minimum of 60,000 seats along with world-class infrastructure standards were part of those standards. They are similar to World Cup stadium standards.
"The ten host cities of Copa America Centenario 2016 will provide the perfect stage to unite the American continent in a unique celebration of the football history and talent in the CONCACAF and CONMEBOL regions," said Alfredo Hawit, President of CONCACAF, in a statement. "We are certain that the host country and the U.S. Soccer Federation, in their roles, will not only display the growing passion for the sport, but also contribute to expanding the legacy and magnitude of this tournament by providing a memorable experience for the whole footballing community."
The Copa America Centenario is the centennial edition of Copa America which is the South American championship. Chile was the winner of the event in 2015. The 2016 edition will feature all CONMEBOL teams along with six CONCACAF teams. This is also the first time the event will take place outside of South America.