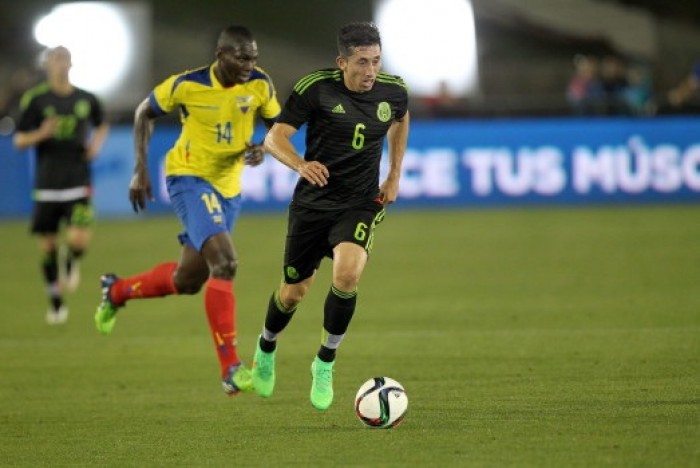 As Mexico gears up for this summer's Centenario Copa America they've planned two friendlies in the week leading up to their group stage opener. The first match is scheduled for Saturday, May 28th in Atlanta, George. While the second comes four days later on June 1st from San Diego, California.
Opponents Not Named
The opponents for the matches haven't been announced yet as the draw for the Copa America is set to take place this coming Sunday. What Mexico does know regardless of any potential opponents is that they are one of the four seeded teams along with host the United States, Brazil, and Argentina.
They also know that they will head group C and they will stay in the southern part of the nation for their three group games, with games being played in Pasadena, California, Glendale, Arizona, and Houston, Texas. Meaning the location of the friendlies won't have El Tri logging too many miles as the prep for the tournament.
A Loyal Following
For the most part, regardless of location, opponents, or players brought, Mexico is a huge soccer attraction in the United States. They have the ability to fill soccer and football stadiums all across the country. There was no greater evidence of this than when Mexico and Argentina filled up AT&T Stadium to the gills for a September friendly that was a pro Mexican side, or a month later when Mexican fans gulfed USA fans at the Rose Bowl for the CONCACAF Cup.
For El Tri fans in Atlanta and San Diego, they get a great chance of seeing the best Mexican team possible as FIFA has marked this Copa America on their calendar which allows the teams to take their best rosters possible. Meaning the fans will get a chance to see the likes of Andres Guardado, Jesus Corona, Miguel Layun, Carlos, Vela and Jonathon Dos Santos as head coach Juan Carlos Osorio will look to find his best starting XI for the tournament.