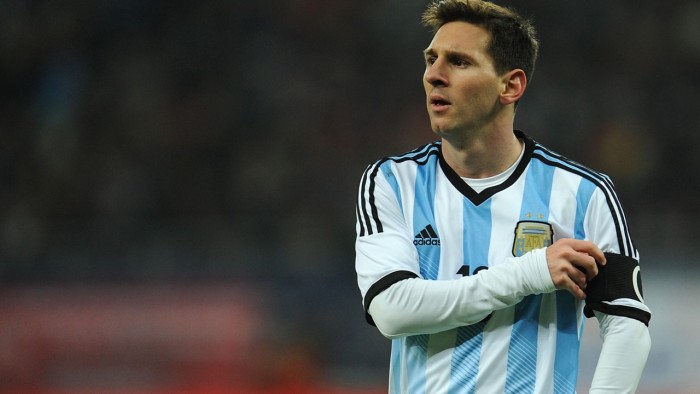 The mighty Argentina is coming to the United States this June to compete in the 2016 Copa América Centenario. However, the ego of this powerful national team has been damaged due to their trophy drought.
CHOKING IN TOURNAMENTS HAS BECOME A TRADITION FOR ARGENTINA
The last time La Albiceleste has won a major tournament on the senior level was in 1993. They were the champions of the Copa América that was hosted in Ecuador. Since then they have not been able to win in the World Cup, Copa América or the Confederations Cup. This June represents another opportunity to win a tournament.
Plus, this current generation of players can finally get over the hump and win a cup for their nation. Javier Mascherano, Angel Di Maria, Gonzalo Higuaín, Sergio Agüero, Ezequiel Lavezzi, Carlos Tevez and the magician himself, Lionel Messi have all tasted defeat while representing Argentina. Their youth national team careers were filled with success, but the transition to the senior level has not been so smooth for them.
In the 2014 World Cup in Brazil, La Albiceleste made their first World Cup final since 1990 in Italy. Similar to that final, they faced Germany and they lost to the Germans by the identical score line of 1-0. Tevez was not a part of the national team when they lost in the final. However, a year later he and the rest of the Argentineans once again lost in the finale. This time it was in the 2015 Copa América in Chile. They lost to the host nation in the dreadful penalties four to one.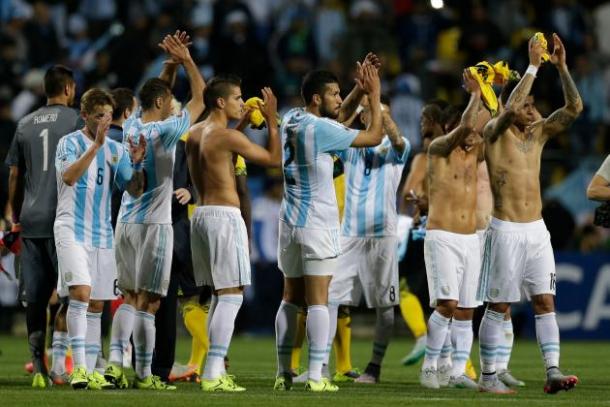 THE CENTENARIO IS A CHANCE TO ERASE THE FRUSTRATING PAST
In a few months from now, La Albiceleste will be kicking the 100-year-celebration of the South American championship. They were seeded and placed in group D in January. Then on February 21st, Bolivia, Chile and Panama were placed in their group. Right off the bat, Argentina will face their toughest opponent of the group, Chile, on Monday June 6th at Levi's Stadium in Santa Clara, California.
Then they will be facing Panama in their second match on Friday June 10th at Soldier Field in Chicago, Illinois. Argentineans close the group stages against tricky Bolivia on Tuesday June 14th at CenturyLink Field in Seattle, Washington.
The 14-time Copa América champions will be favored to advance to the knockout stages. Whether they win the group or not, will most likely rely on the result of their opener against Chile.
Argentina will be taking this tournament seriously as the manager of La Albiceleste Gerardo Martino has stated that Messi and other stars will be playing in this tournament.
It is clear that the Argentines want to participate in their third consecutive international final. However, this time Messi and company will want to lift the trophy and build momentum towards the 2018 World Cup CONMEBOL Qualifiers and eventually to the World Cup itself.
PREDICTION
Group Stages: First Place
Knockout Round: Champions