 FC Barcelona have confirmed officially that Brazil international and captain Neymar will only participate in the 2016 Summer Olympics for his native country and not in the Copa America Centenario this summer in the United States. This ends the longstanding debate that the Brazilian winger was able or not able to participate in only one or both tournaments, meaning he gets his rest following the end of his season for the Catalan club.
Cool for the Summer
On the club's official website, it stated that the club ''expresses its gratitude to the Brazilian Football Confederation and its president Marco Polo del Nero for accepting the Club's proposal for Neymar to only play at the Olympic Games in Rio de Janeiro this summer, to be held from August 3 to 21, and not at the Copa America in the United States from June 3 to 26.''
This officially confirms that Neymar will not be with the Brazilian team in June in the United States for the Copa America Centenario, missing his first ever tournament on the senior team since his debut with Brazil in 2010 and will not play until August in Rio de Janeiro. Of course, this comes in a crucial time for the 24 year old, as he looks to win Olympic gold for his native country in soccer for the first time in their history on home soil.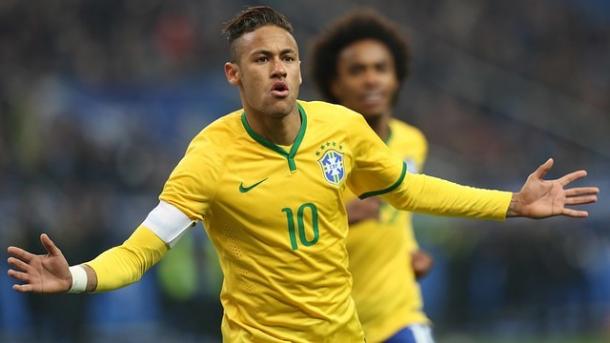 Experienced
Since 2011, Neymar has participated in at least one international tournament for Brazil in the summer: the Copa America in Argentina in 2011, the London Olympics in 2012, the Confederations Cup in Brazil in 2013, the FIFA World Cup in 2014, also in Brazil and the Copa America last year in Chile. This break will serve well for him as he will not play a tournament straight out of a European season, something that he has been unable to do so since joining Barcelona in 2013.
Nevertheless, Brazil will still come with a strong team under manager Dunga. The Verde-Amarela will open the tournament at the Rose Bowl in Pasadena, California on June 4 against Ecuador before playing their two group games: Haiti at the Cirtus Bowl in Orlando, Florida on the 8th and Peru at Gillette Stadium in Foxborough, Massachusetts on the 12th.