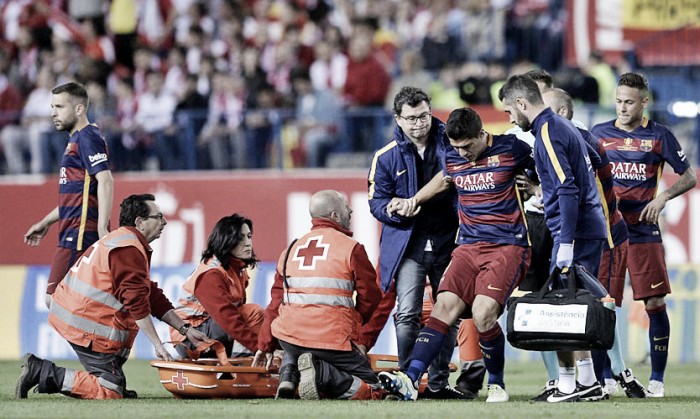 FC Barcelona and Uruguay international striker Luis Suarez suffered a hamstring injury during the Copa del Rey final against Sevilla on Sunday, but has been confirmed by his club that he will be undergoing recovery on his injury in Barcelona before heading to the United States to join his fellow compatriots on June 1.
Huge doubt surrounding Suarez's status
The 28-year-old striker's injury will mean that he will be doubtful for the first three matches of the Uruguay national team in the Copa America Centenario that is taking place in the United States. Reports suggest that his recovery time will be around 20 to 30 days, meaning that he would only come back if Uruguay qualifies to the knockout stages of the tournament.
The club statement reads: "Tests on Monday morning have confirmed that FC Barcelona striker Luis Suárez has suffered an injury to the semimembranosus muscle in his right leg. Following the recommendations of the Club's medical services team, the 2015/16 Golden Shoe winner will begin his rehabilitation in Barcelona. On 1 June, Suárez will join the Uruguay national team in the United States, where he'll continue with the second phase of his recovery."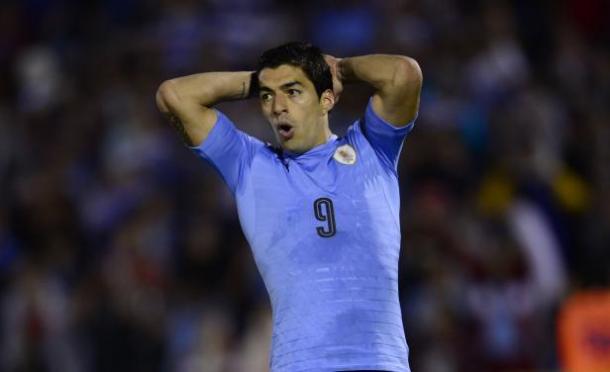 Now on standby
Uruguayan team doctor Alberto Pan has confirmed that the striker will be out for the group stages but will play any further part of the tournament should Uruguay qualify out of their group against Mexico, Venezuela, and Jamaica. "Suarez has a hamstring injury that will take about three weeks for recovery.'' said, Mr. Pan. ''He will travel directly to the United States. He can play in the knockout stages. The coach, Oscar Tabarez, has agreed to select him to have him at any stage of the Copa America.'', he later confirmed.
This will be the first tournament that the Uruguayan will play for his national team since the 2014 FIFA World Cup in which he was banned from international action after his biting incident with Italy's Giorgio Chiellini, which saw him miss the Copa America in Chile last year. He returned to international duty last March in a 2018 FIFA World Cup qualifier against Brazil.