Sporting Kansas City are in a slump, and that's putting it lightly. Since March 20th, they only have 3 wins, a 1-0 win over Toronto FC and 2-0 win over the then struggling Red Bulls. Most recently they earned a win over Orlando City, who are in a slump of their own. During this stretch, SKC have fallen from the top of the Western Conference standings all the way down to 7th. All three teams below them have at least a game in hand, so it is plausible that Sporting could slip all the way to the bottom. This run of bad form has earned KC eight losses, two draws and only two wins. They've only scored 10 goals in those 20 games and been shut out on four occasions.
It's puzzling, to say the least, after a great campaign last season. Kansas City collected their 3rd U.S. Open Cup and made the playoffs only to lose to the eventual MLS Cup Champions, Portland Timbers. There are very few things to point to when it comes to what is going for Sporting. Chances are not being taken and sloppy giveaways are frequent throughout every game. All these things can be said for any team going through a rough patch. At times Sporting seem absolutely hopeless and lost on the field--some of the players appear to just be disinterested. It's possible KC's players are just bored, as most of them have won both MLS Cup and U.S. Open Cup. They need new motivation and the only possible solution that is left it would seem is, a new manager.
Loyalty runs out eventually
Peter Vermes has managed Sporting KC since 2009 and brought three trophies to the club in that time. He also played for the team for two years in the early 21st century. He's known for his brutal honesty and fiery antics on the touch line, but it just doesn't seem to be working anymore. Loyalty is something rare in the world of soccer, as manages come and go more than in any other sport around the world. Just look at Carlo Ancelotti for Real Madrid, he delivered "La Decima" in 2014. The club's 10th UEFA Champions League trophy, one they had craved to achieve for over a decade. One year later after not delivering a trophy in the 14-15 season he was gone. The manager who followed him, Rafa Benitez, was fired in January. It just appears that Vermes has given all he can to Sporting KC at his current position, so new blood and fresh ideas are needed. Sporting have a younger squad with a lot of players in the prime of their careers. They need a quick turnaround before this MLS season turns into a disaster, especially since the CONCACAF Champions League is just around the corner in the fall.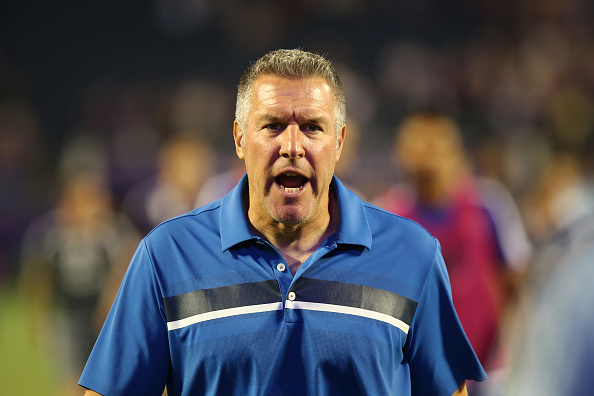 Firing Vermes will be a hard decision for the ownership group to make. He is no doubt the most successful manager to ever coach for Kansas City. Perhaps he could still have a role within the club but at this moment in time, he should not be the man standing in the technical area at Children's Mercy Park.