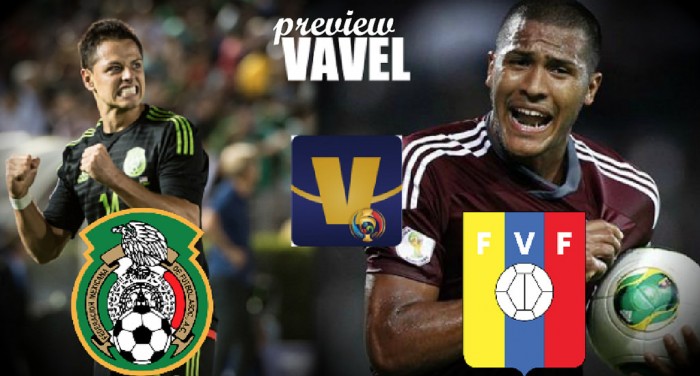 Mexico and Venezuela meet in Houston with both teams having their quarterfinal spots booked. In a match few predicted would be for the chance to top group C and most likely avoid tournament favorites Argentina in the quarterfinals, the teams will look for finish the group stage with a perfect mark and momentum heading into the knockout stage.
Venezuela the surprise so far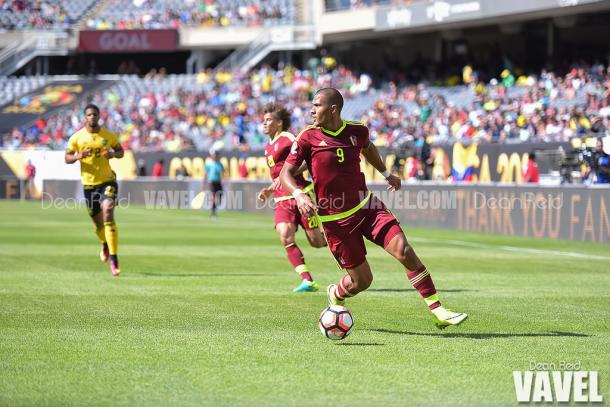 Entering the tournament things have not been going well for El Vinotinto. The country known more for their amazing baseball players were struggling in World Cup Qualifying. They were the only team who had yet to pick up a victory in the first six matches of qualifying and had only picked up a draw. They sat dead last with that one point and with twelve qualifying games left to play, looked like a team who already had nothing to play for and with no chance of making it to Russia 18. It wasn't just the results, it was the way they were playing as they looked utterly uncompetitive in their matches allowing a total of 17 goals so far through six matches, or allowing just under three goals a game.
Because of this, entering Copa America Centenario not much was expected from Venezuela. Yet things in Copa America have been much different. In the opening game against Jamaica, a first half goal from Josef Martinez was enough for them to leave the match with a big three points to start the tournament. A few days later though they would out do themselves when they faced Uruguay. While Uruguay fell to Mexico in their first match, on one expected to see what happened against Venezuela. Late in the first half a shot attempt from almost half field saw Uruguay keeper Fernando Muslera to a save which would bounce off the crossbar and into the path of Salomon Rondon, who would put away the ball and give Venezuela a 1-0 lead. For much of the rest of the game, they would bend but not break and hold on for the win and lock their spot in the quarterfinals.
Mexico continues to roll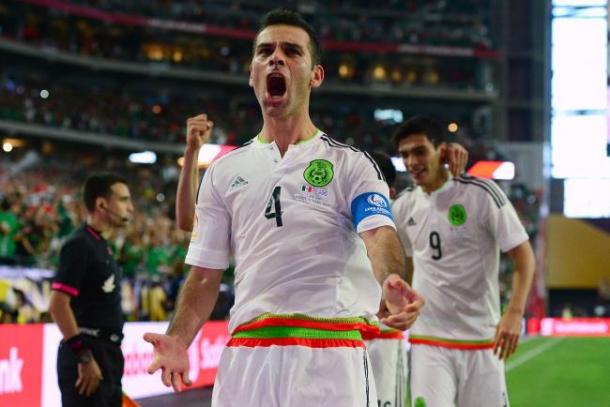 As of right now, there isn't a hotter team in the world than Mexico. They're riding a 21-game unbeaten streak and an 11-game winning streak. While no one knows how long that will last, it's safe to say they've completely bought into coach Juan Carlos Osorio. Under him, El Tri have won all nine of their matches and have only allowed one goal.
While Mexico are on a great run at the moment, they were lackluster in their latest match against Jamaica. They still came away with a 2-0 win more will be expected of them if they hope to top the group.
In this match, expect Venezuela to look for deadball chances and break on the counter, somthing Jamaica had success against Mexico. On defense they should be compact be tight on any gaps Mexico look to attack.
Mexico will most likely have the most of the ball and be expected to dictate the pace and style of the match. What will be most important for Mexico won't be how much of the ball they have but how many good to great chances they can create with them. Will they be able to breakdown what what is expected to be a very compact Venezuela with havin so much of the ball?
Who will start for Mexico might be the toughest thing to call as Osorio has a policy to rotate players and tinker with formations and how they play during the game. You can expect Andres Guardado to start though, after missing the last match through injury. Also, Mexico knows of the importance of finishing first in the hopes to avoid Argentina and they can achieve that with a draw or a win.
On Monday in Houston, we will see if Venezuela can pull off the next shocker in the tournament or if Mexico can keep rolling heading into the quarterfinals.