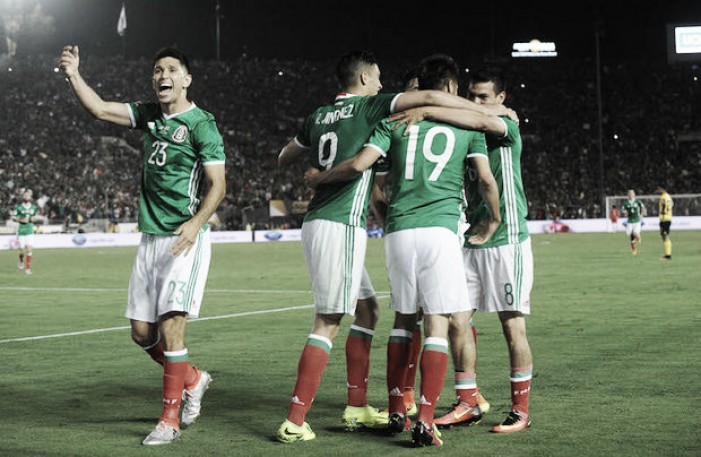 Mexico take on Chile on Saturday for a chance to reach the semifinals of the Copa America Centenario. Now that the tournament is down to eight teams, anyone has a chance to catch fire in the knockout stage and make a run to the title. Here is why Mexico could be that team...
Element of surprise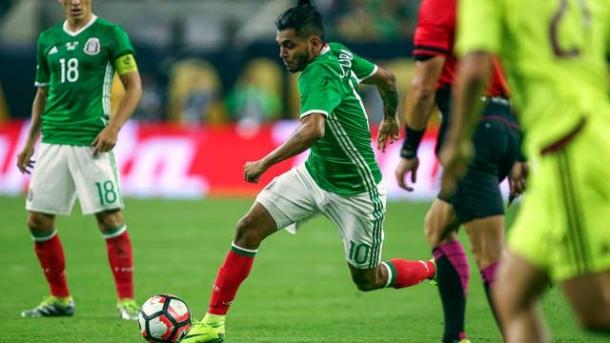 Every pundit in Mexico and the United States can guess and try to predict what how the Mexican National team will play from game to game but head coach Juan Carlos Osorio keeps those choices close to his chest. The players don't even know officially who will play until only a few hours before kickoff. Besides the players, the formation Mexico plays is hard to predict. In this tournament, Osorio has used a 4-3-3, 3-4-3, and 3-2-4-1.
This makes it difficult for opposing coaches to game plan and have an idea of how Mexico will play and from where they plan to attack leading up to the game. Mexico does have a base of six to seven players that you can expect in big games, but it's the other several players who Osorio picks that make it difficult to see how Mexico will play.
A team full of character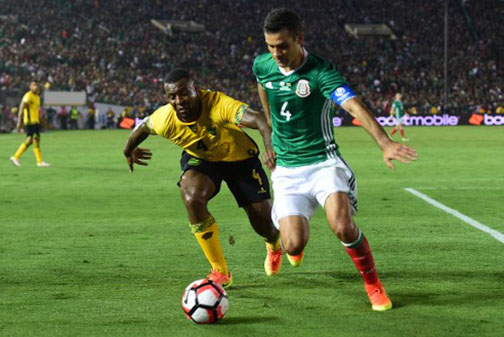 Entering the tournament Mexico were last scored on in October against the USA. The last time they trailed was in September against Trinidad and Tobago. If you were wondering how they would handle it when those things happened again, Mexico showed you the answer and that's fighting back.
Mexico let their first goal in against Uruguay moments after Andres Guardado was sent off and the game was tied at 1-1 with Uruguay having all the momentum. What transpired in the remaining 15 minutes was a Mexican team who took the attack to Uruguay and were able to find a winner.
A week later Mexico trailed for the first time when they played Venezuela and their answer was again to attack and look for an equalizer. In both instances, it's not only how aggressive they were to find the goal, but the manner they did it in: by sticking to their style of play and not panicking. Neither time did you see Mexico resort to long balls or try to do anything crazy in hopes of something coming from nothing. Instead, they would play the type of soccer that's becoming a costume for them. They played daring, attacking, passing soccer. They've shown that like a great boxer, they can take a shot in the mouth and keep going.
They're a good team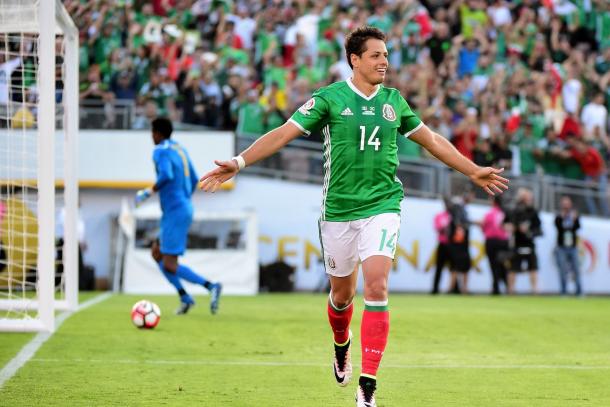 There isn't a hotter team in the world right now than Mexico. Riding a world best 22-game unbeaten streak which included an 11-game winning streak at one point. Chicharito Hernandez is in fine form up top, while Jesus Corona and Hirving Lozano are shining in the spotlight. Andres Guardado continues to be the leader in the middle and has a great partnership with Hector Herrera who is a work horse, and Hector Moreno continues to be their best defender. Lastly, Rafael Marquez is turning back the clock and delivering the type of performances that are truly unheard of from a 37-year-old.
To add to all of that, Mexico has used 21 of their possible 23 players; almost all of them have dipped their toe in the water so far this tournament and shouldn't be rusty at any point. They look like a collective, solidified unit. El Tri are playing fearless style that is catching to the eye and are starting to do it at a rate of consistency that says this isn't a run of luck.
While Mexico are still not the favorites, that goes to Argentina, who have everything needed to make a run at and possibly lift the Copa America.