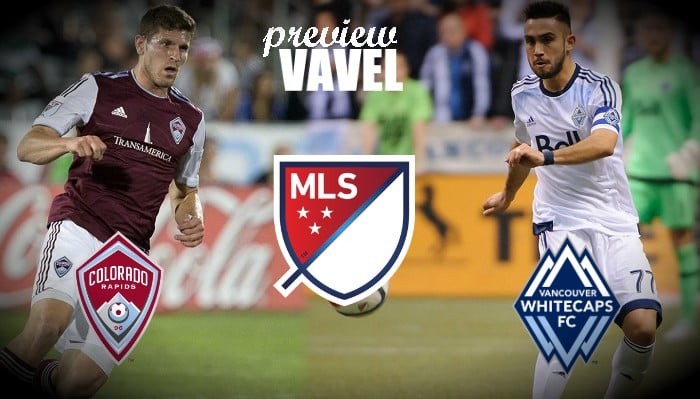 The Colorado Rapids look to stay undefeated at home when they take on the Vancouver Whitecaps on Saturday, August 6, at Dick's Sporting Goods Park in Commerce City, Colorado. The game kicks off at 6:00 PM PT and can be seen on MLS Live and Altitude. This will be the 16th all-time meeting between the two sides, with the Rapids holding an 8-5-2 all-time series lead.
How did both teams fare last weekend?
The Rapids suffered their worst loss of the season last Saturday, getting blown out 5-1 by host New York City FC at Yankee Stadium. NYCFC midfielder Frank Lampard scored the game's first goal in the 28th minute, and the Rapids were reduced to ten men in the 37th minute after defensive midfielder Michael Azira was shown his second yellow card. NYCFC scored three goals in a ten-minute span in the second half, with Lampard scoring two of those goals to earn his first ever NYCFC hat trick. Rapids winger Shkelzen Gashi scored via a deflected free-kick in the 92nd minute to prevent the Rapids from getting shut out, but it was otherwise a dismal day for Rapids manager Pablo Mastroeni and Co. With the loss, the Rapids moved to 10-3-8, good for second place in the Western Conference.
The Whitecaps were soundly beaten 2-0 by league-leading FC Dallas last Sunday at Toyota Stadium. Although temperatures swelled to as high as 99 degrees Fahrenheit, FC Dallas out-shot, out-possessed, and outplayed the Whitecaps in every facet of the game. The 'Caps finished with only one shot on target and only completed 13 percent of their crosses. With the loss, the 'Caps moved to 8-9-6 and remained in sixth place in the Western Conference.
The Rapids' game plan against the Whitecaps will be to...
Take advantage of set-piece opportunities. Rapids center back Axel Sjoberg is one of the best center backs in the league and the 6'7" Swede scored a 95th-minute goal the last time these two teams played each other, last month's 2-2 draw at BC Place. Sjoberg has two goals and two assists through 19 starts and has scored both goals with his head--one of them a game-winner against the Seattle Sounders and the other the aforementioned, game-tying goal against the Whitecaps.
The Rapids will likely try to win numerous corner kicks or free kicks on Saturday so that they can launch cross after cross to the head of Sjoberg or to the head of forward Kevin Doyle, the Rapids' leading scorer and a threat on set-pieces. While launching cross after cross towards two players isn't a creative offensive strategy, Colorado has the stingiest defense in MLS and has won 1-0 six times this season. Manager Mastroeni trusts his defense to protect a one-goal lead, and it's hard to argue with him given that the Rapids have only conceded 19 goals in 21 games in 2016.
The Whitecaps' game plan against the Rapids will be to...
Make late runs into the Rapids' 18-yard-box. NYCFC was the first team to figure out the Rapids' defense in last weekend's 5-1 win, and 38-year-old Designated Player (DP) Lampard did most of the damage.
Although Lampard isn't as spry as he used to be, he has always made smart, delayed runs into the opposing team's box, and he showcased this skill last Saturday. His first goal was an instinctive run to the back post that led to a tap-in, while his second goal was a lung-busting run from his own half that led to a beautifully curled finish.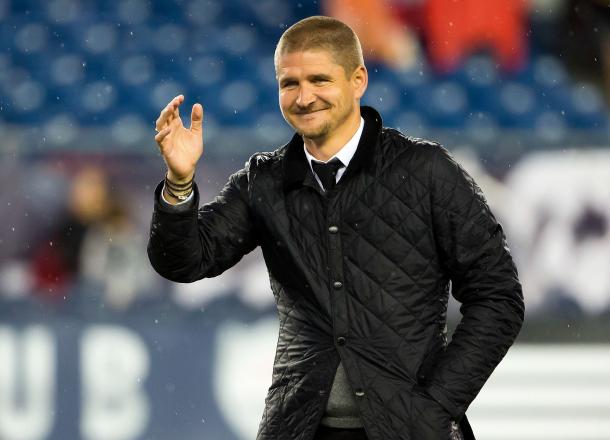 Whitecaps manager Carl Robinson is undoubtedly instructing his team to follow NYCFC's game plan versus the Rapids last weekend. Robinson will likely instruct his central attacking midfielder--either Blas Perez or Nicolas Mezquida--to make late, darting runs into the Rapids' 18-yard-box whenever Perez/Mezquida are left unmarked. Whitecaps wide midfielders Christian Bolanos and Pedro Morales can deliver pinpoint balls into the box, and if either player can spot Mezquida/Perez making a late run, the 'Caps can generate some quality scoring chances against the Rapids' stout defense.
Projected formations
Colorado Rapids projected starting lineup/formation (4-2-3-1)
Tim Howard; Mekeil Williams, Bobby Burling, Axel Sjoberg, Marc Burch; Dillon Powers, Sam Cronin; Shkelzen Gashi, Marco Pappa, Marlon Hairston; Kevin Doyle.
Notable Subs: DF Eric Miller, LW/RW/FWD Sebastien Le Toux, FWD Dominique Badji.
Vancouver Whitecaps projected starting lineup/formation (4-2-3-1)
David Ousted; Cole Seiler, Kendall Waston, Tim Parker, Jordan Harvey; Matias Laba, Andrew Jacobson; Christian Bolanos, Nicolas Mezquida, Pedro Morales; Masato Kudo.
Notable Subs: DF David Edgar, MF Cristian Techera, FWD Erik Hurtado.
Matchup to watch
Colorado Rapids center back Axel Sjoberg - Vancouver Whitecaps center back Kendall Waston
Whichever team wins the set-piece battle will win Saturday's match, and while Rapids center back Sjoberg is a dominant aerial threat, Whitecaps center back Kendall Waston is almost unstoppable in the air as well.
Look for Waston to mark Sjoberg if the Rapids have a set-piece opportunity and vice-versa if the 'Caps have a set-piece opportunity. Although Sjoberg is two inches taller than Waston, Waston is one of the most physical center backs in MLS and can outmuscle Sjoberg in the air. Sjoberg got the better of Waston when he scored a clutch header in second-half stoppage time to break Whitecaps' hearts in last month's 2-2 draw. Look for Waston to try and exact his revenge when these two giants face off on Saturday.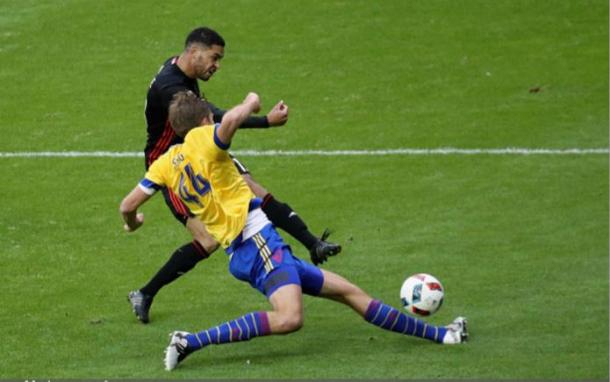 Projected scoreline
The Rapids are coming off of an embarrassing loss and will be out for blood when they host the Whitecaps on Saturday. The Rapids are still undefeated at home and have made Dick's Sporting Goods Park a fortress, which doesn't bode well for a 'Caps side that is 3-7-1 away from home this year. The 'Caps also aren't used to the high altitude and haven't won at DSGP since 2012--a winless streak that spans five games.
In the end, this game will come down to set-piece opportunities. The Rapids' Sjoberg and Doyle are two commanding aerial threats who should generate a couple of good scoring chances, while the Whitecaps' Waston is sure to get on the end of a couple of Whitecaps' dead-ball deliveries. The problem for the 'Caps is that their defense has been exposed on set-piece situations numerous times this season, and their inconsistent back line cannot be trusted to pitch a shutout on the road.
The Rapids will successfully implement a game plan to prevent any late Whitecaps runs into the box and will win the set-piece battle on Saturday. Either Sjoberg or Doyle will finish with a goal and the club's strong defense will post their seventh shutout win of the season. The Rapids will move to 9-0-3 at home and will maintain their viselike grip on second place in the Western Conference.
Projected final score: Colorado Rapids 1 Vancouver Whitecaps 0