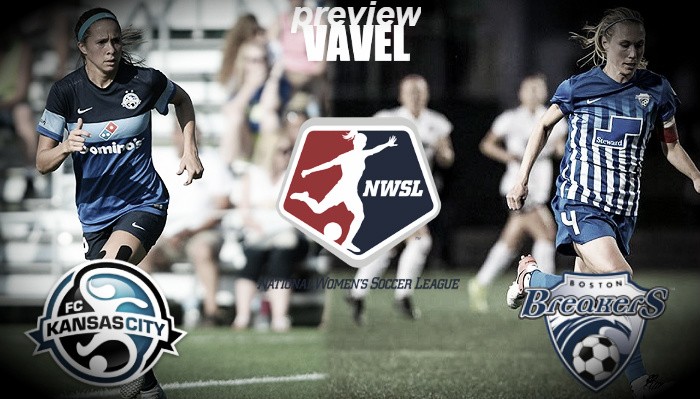 The Olympic break is finally over and NWSL games are back.
To close out the weekend, FC Kansas City hosts the Boston Breakers on Sunday evening. It's the battle of the bottom as the Blues sit at eighth and the Breakers are in last. With the season coming to a close, each game is a must win for both of these teams.
The Blues only sit nine points out of the playoffs so with five games left, they need to win to make their back-to-back-to-back championship run. Lucky for them, their internationals are returning. USWNT players Becky Sauerbrunn and Heather O'Reilly are set to be available for the game. New Zealand international Katie Bowen is available as well. Bronze medalist Desiree Scott is supposed to return this weekend, but it is still unclear whether she'll be available for Sunday's match.
With Sauerbrunn and Bowen back, two key players in their defensive line, FCKC is set to keep out the Breakers and keep their playoff hopes alive. Up top, Shea Groom is making a name for herself, scoring four goals in her last four games. Groom will look to add to her tally and lead this team to a victory.
Just before the Olympic break, the Blues lost their match to the Chicago Red Stars. They look to improve on that with a win on Sunday and to do that they'll have to be on target and defend well.
Last time these two teams met, the Breakers won all three points with Whitney Engen scoring the lone goal of the match. The Blues do have one advantage on their side and that's the fact that they've never lost to the Breakers at home. In the all-time series, the Blues lead with seven wins to three and have outscored them 12-1 at home. The Breakers will look to end the unbeaten streak and look for their second win in a row for the first time in three years.
Breakers playing for spoilers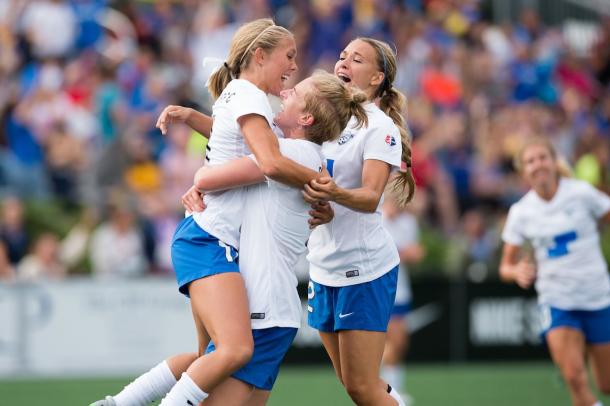 Since the Breakers were already kicked out of playoff contention before the Olympic break, this team will look to play for upsets for the rest of the season.
Boston will also have their internationals back with Australian Kyah Simon and USWNT Olympian Engen. Both players lost in penalty kicks during the quarterfinals of the Olympics and were involved in the lone goal in the last match against FCKC this season.
Set pieces and corner kicks are going to be key to winning this game for the Breakers, especially with Engen's presence in the box making her a good target.
With their win against the Orlando Pride before the break, the Breakers are coming into this match confident and ready to continue winning.
Match details
The match starts at 6 pm ET on Sunday at Swope Soccer Village in Kansas City, MO. You can also watch on the NWSL YouTube channel.