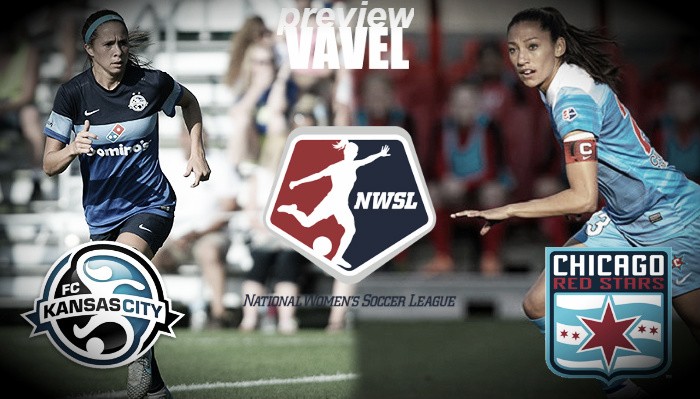 It's a rematch of Wednesday only four days later as the reigning champions FC Kansas City take on the Chicago Red Stars. This time the Blues play host on Sunday after a 3-2 victory at Toyota Park on Wednesday.
Although the hosts are not able to defend their title since the Western New York Flash tied the Boston Breakers, a win could still hold off the Red Stars at least a week longer from clinching a playoff spot. This will be the first time in NWSL history that FC Kansas City will not be in the playoffs and now no team has made it to the playoffs in every season of the league.
Earlier this week Shea Groom and Francis Silva stepped up to help the Blues win as Groom scored two goals and Silva added one more. Groom now has eight goals on the season, and FCKC won back-to-back games for the first time this season.
Although they are not competing for a playoff spot, the Blues will try to end their season on a high note for their last few games and play for some upsets.
This game against the Red Stars will be a test and a chance at a three-game winning streak. Groom will likely look to add to her goals for the season on Sunday and stay on target to get that home win. The team will look for Heather O'Reilly to provide some attacking chances in the final third. To win this game the Blues will have to make the most of their chances against this good Chicago team looking for a playoff spot.
Red Stars hungry for post-season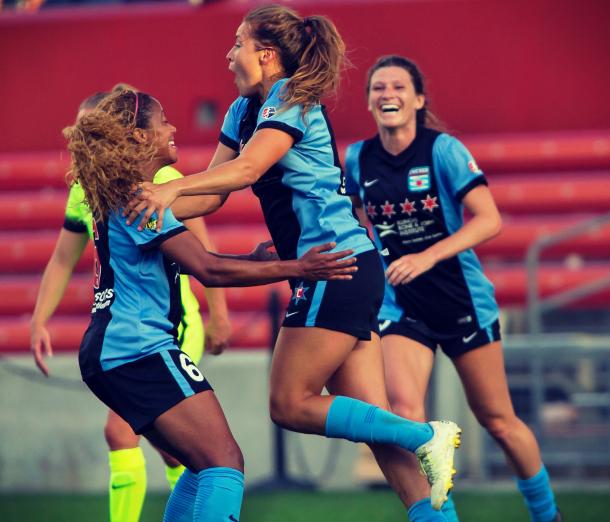 Chicago missed their chance on Wednesday, but they have the opportunity to redeem themselves Sunday with either a win or a draw. They tried to make a last minute comeback bringing the score line to 3-2 in the 87th minute, but they came up short. Lucky for the Red Stars their playoff chances improved when the Seattle Reign lost to the Washington Spirit.
The Red Stars have the edge in this match since they have the better record when playing at FCKC. They will have to improve their defensive pressure on Sunday since the Blues took advantage of that when these two met earlier this week. They also need to up the pressure on offense and get more of their chances on target as they move into the final third.
They will want to utilize Christen Press and Stephanie McCaffrey on offense and look for them in the box to have more scoring opportunities. They will want to put pressure on the Blues early on and score early. FCKC has only won one game this season coming from behind, so the Red Stars will want to use that to their advantage.
The game starts at 6 pm ET at Swope Soccer Village in Kansas City, Missouri on Sunday. You can watch on the NWSL YouTube channel.