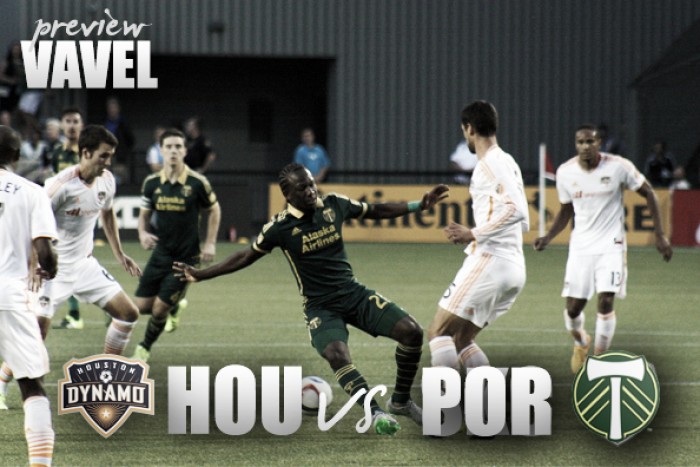 The Houston Dynamo host the Portland Timbers this Saturday afternoon at BBVA Stadium in Houston, Texas. Kickoff is set for 6:00 PM Pacific and can be seen on MLS Live and KPDX. This will be the second and final meeting between these two teams in 2016.
Portland needs a win on the road
Somehow, the Portland Timbers still have yet to win a single match on the road since winning the MLS Cup last season in Columbus, Ohio. Somehow, the club still finds themselves in the playoff race despite this poor road record.
Luckily for Timbers fans, the club finds themselves in great form right now. Having won their last two MLS matches. Plus, the Dynamo aren't exactly a huge threat. Currently, they're last in the Western Conference and unless a miracle happens they'll be there when the MLS Regular Season concludes.
However, Houston can't be fully counted out just yet. They won their last match against Real Salt Lake and always have some advantage when playing at home. Texas isn't very friendly to outsiders, especially those used to the cold and the rain.
One point is vital
Portland needs at least a single point from this trip. Sporting Kansas City sits right behind the Timbers with one point less (40 to PDX's 41). More importantly are the Seattle Sounders. They're five points back and sitting below the playoff line, but they also have two games in hand. They'll be doing everything they can to move into the playoffs. While three points would be ideal for Portland, one point at least guarantees they'll be three points above Seattle no matter their result this weekend.
Players to watch
Alex has got to be a big concern for the Timbers this weekend. He has scored in the last three games straight and will be looking to make it four.
Houston defender Raúl Rodríguez is another player Portland will want to keep an eye on. He can put free kicks and crosses into the back of the net and as we know, the Timbers give up quite a few goals to headers from center backs.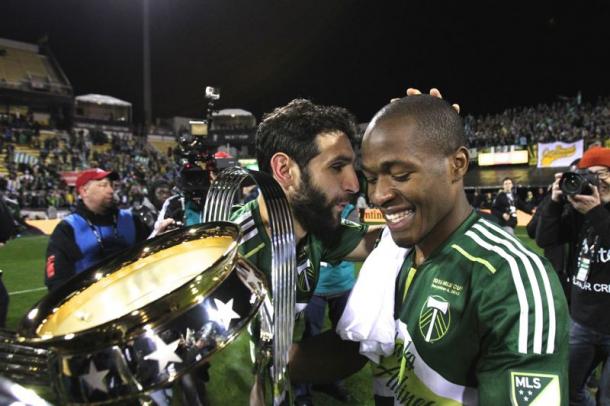 On the Portland side of things, Darlington Nagbe has to be pretty far up the watch list. He has been unusually aggressive since his last match for the US National team and it wouldn't be surprising to see him get a goal this weekend. If nothing else, expect Nagbe to be involved in any goal coming from the run of play.
Darren Mattocks is another Timber to watch. He had two assists last week against the Philadelphia Union. While he might not get a start, his speed will make sure he sees the field at least as a late sub. The Jamaican winger has a knack for disruption, a very valuable trait when playing with teammates like Fanendo Adi and Diego Valeri.