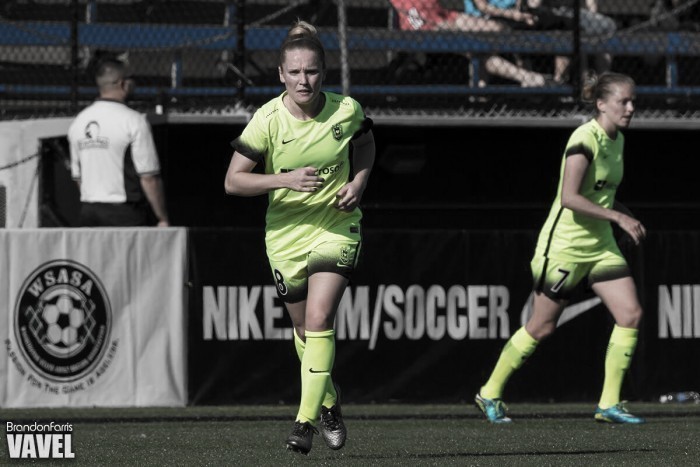 After participating with NWSL team Seattle Reign for the past three seasons, midfielder Kim Little will be returning to England to play for the Arsenal Ladies. The England native came to Seattle after playing with the Arsenal Ladies for six years.
Harvey and Little from Arsenal to Seattle Reign
Head coach and General Manager Laura Harvey of the Reign also coached the Arsenal team during from 2010-2012 with Little on the team as well. With successful coaching, the Gunners also achieved three consecutive title leagues.
As the Reign FC was formed in 2012, Harvey became the head coach and General Manager in 2013. Little followed shortly after by signing with the Reign in 2014.
That year that Little lined the team in 2014, the Reign went to the NWSL Championship for the first time in their history. Little's impact on the team has been huge as she has had 17 assists and is the clubs assists leader on the team.
"Seattle surpassed all my expectations, I came here because I really wanted to play in the United States and be involved in the best league in the world. It definitely surpassed all my expectations in terms of football and life in general as well." - Kim Little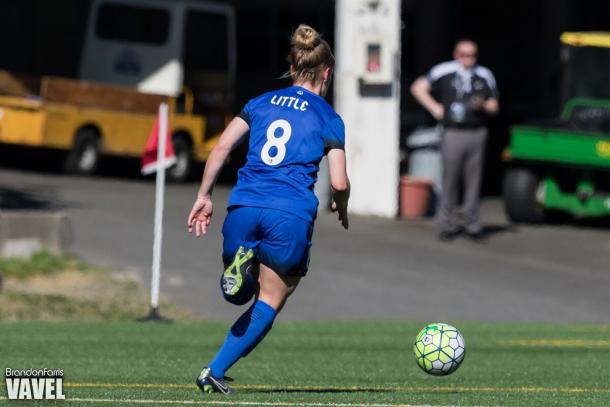 Little with a HUGE impact for the Reign
Little has also created a history of being awarded the Player of Month the most that a player has, winning the award four times within two years. This past April, Little was also awarded the BBC Women's Footballer of the Year.
With 67 caps and 33 career goals with the Reign, Little is the all-time scorer in the NWSL. She has also been the player to score the most within a season with a total of 16 goals when she first joined in 2014.
The Reign will be losing a great attribute to the game as the 26-year old midfielder will continue on in her career in the United Kingdom. Head coach Pedro Martinez Losa has been wanting to re-sign Little for years and now with an incredible opportunity to come back, Little is taking advantage in doing so by making this transition back to her home team.
Thoughts from both coaches
Harvey's statements on Little's decisions entailed:
"Kim was presented with an unbelievable offer by Arsenal, so given our respect and appreciation for Kim, we felt it was right to let her return home to pursue the opportunity. She is an extraordinary person and player, so while we hate to lose her, we are really happy for her and support her decision." - Laura Harvey
Little plans to play with the Arsenal team this coming January. Given that she is on a multi-year contract, the length of her time with the team is undetermined. Arsenal coach Pedro Martinez Losa stated:
"Kim is one of the outstanding talents in the women's game. She will be a fantastic asset to our team as we prepare to challenge for the top honors in 2017." - Pedro Martinez Losa