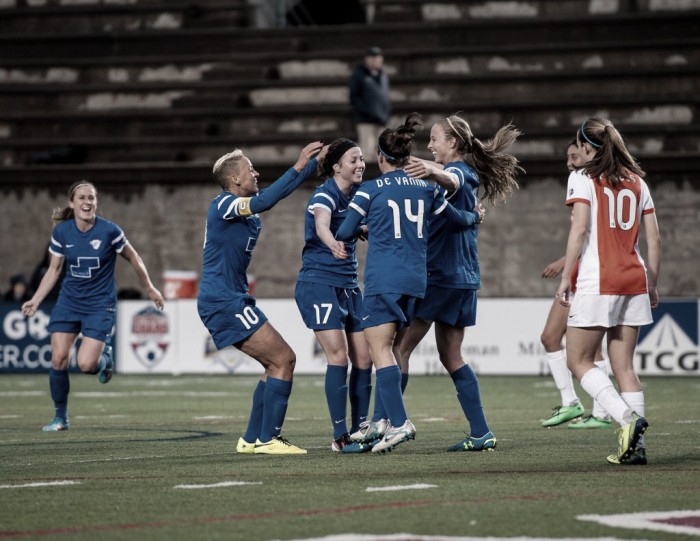 After spending five dedicated seasons with the Boston Breakers, defender Julie King has been re-signed to continue playing for her sixth season and hopefully more With a total of 7, 462 minutes of playing time, the 27-year-old defender expresses her excitement of continued success with the team:
"I'm very excited and grateful for the opportunity to continue my professional soccer career with the Breakers. I've had numerous conversations with management and staff over the past month about the future of the Breakers and changes that are in motion. After these conversations and thoughtful consideration, I believe that the organization is committed to doing what it takes to elevate the Breakers to the top of the table, and I'm eager to be a part of that."
King awarded MVP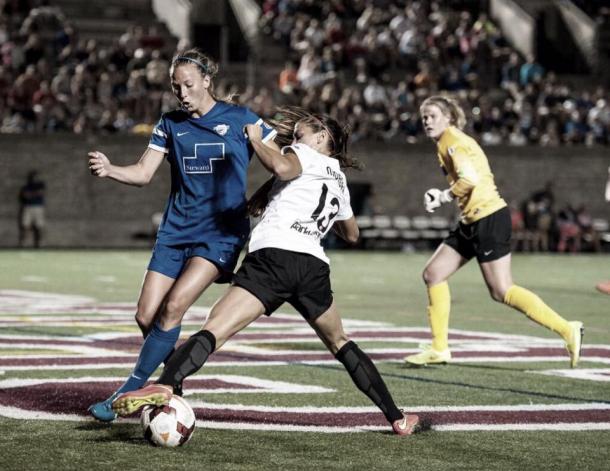 Just several weeks ago, King was awarded the 2016 Most Valuable Player Award by the Breakers. With her dedication of starting in 17 out of the 18 games this season, there is no reason why the Breakers shouldn't re-sign her contract.
The Boston Breakers head coach Matt Beard stated:
"Julie was a key player for us last year, and it was important that we kept her for 2017. I am looking forward to seeing Julie progress further as a player and be a key part of the Boston Breakers for 2017."
As an Auburn alum, King started playing with the Breakers in 2012 as she appeared in 14 games and took part in one assist.
In November of 2014, King re-signed with the Breakers as well along with her teammate Mandy Evans.
Along with re-signing King, the Breakers have also re-signed midfielder Stephanie Verdoia, who has been with the Breakers for the past two seasons.
Thoughts from King:
"The way our fans have embraced and supported the team, as well as me personally, over my last five seasons has helped to make Boston feel like home to me, and I'm determined to do everything possible to help win a championship here."