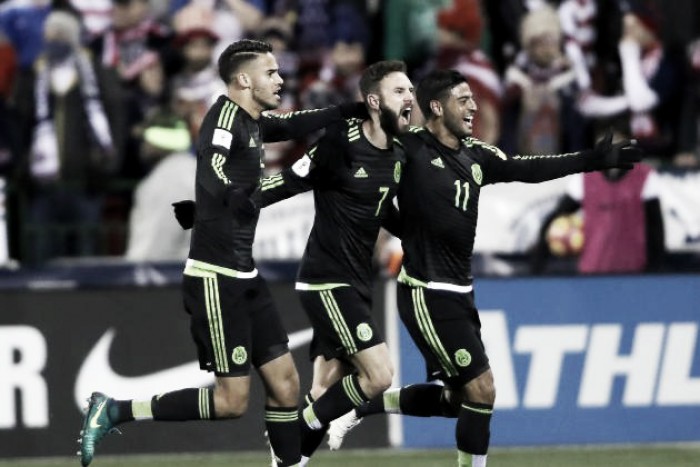 After a mostly successful 2016 year in which Mexico collected eleven wins, three draws, and one defeat in their fifteen games, El Tri will have an even busier 2017. Mexico will have eight World Cup Qualifying matches to try and qualifying to Russia 2018 while, in the summe,r they will play in two tournaments which will show the depth of Mexico's overall talent.
Avoid the disaster of 2013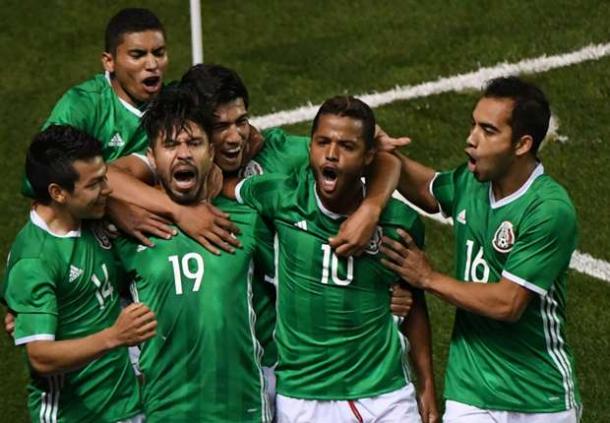 The main goal for the Mexican National team will be to qualify for the 2018 World Cup in Russia. They've already earned four points from their first two qualifying matches with an away win in the United States and an away draw at Panama. In the last five World Cup Qualifying campaigns (and since CONCACAF has used the Hex qualifying final round), in which the top three teams automatically qualify to the World Cup, the third seed has qualified with an average of 15.5 points.
In those same five years, the winner of the Hex have earned an average of 19.8 points over the the game final round. The teams who've landed in the fourth spot, which will earn them a two legged match against a team from Asia for a spot in the World Cup, have averaged 13.2 points in the last five Hexes.
In 2013, Mexico were eliminated from World Cup qualifying in the final minutes of the last day of the Hex until a final minute goal from the USA against Panama allowed Mexico to earn the fourth spot and a playoff against New Zealand, in which they won with ease.
This time around, Head Coach Juan Carlos Osorio and Mexico will want to avoid that disaster anyway possible. Since they played their first two matches away, Mexico still have all five home matches left which includes a double fixture at home against Honduras and the United States. The earlier Mexico and Osorio qualify to Russia, the more pressure is eased on him and the rest of his team.
A chance at international redemption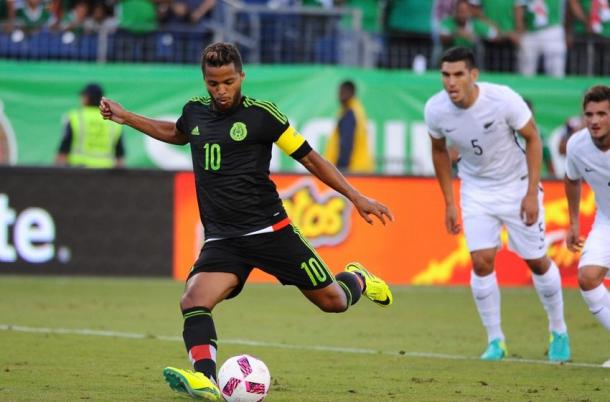 The last time we saw Mexico in an international tournament they were embarrassed out of field from Chile 7-0 in the COPA America Centenario. After winning the 2015 CONCACAF Cup and earning a spot in the 2017 Confederations Cup, Mexico will now have a new chance to show the world how they've grown from such a meltdown. After Mexico's double fixture in WCQ on June 8th and June 11th, they fly to Russia and kick off the Confederations Cup on June 18th against the European Champions, Portugal. They will also face Oceania champions New Zealand and host Russia.
Even if World Cup Qualifying is going well entering the Confederations Cup, Osorio and Mexico will need a strong showing, which most likely would mean they will need to advance out of the group, to help show the growth of the team from last year's Chile debacle. This type of quality of opponent will also prove Mexico with their toughest tests before the World Cup a year from that time.
Defending their title
Mexico's final competition in the summer will start only a few weeks afters the Confederations Cup ends Mexico kicks off the Gold Cup on July 9th. With how close both tournaments fall between each other it's easy to see Mexico take two different rosters. The Gold Cup provides a great chance for younger players to get international experience. This could actually be a great chance for Osorio to show how his philosophy as a coach as well.
Mexico's depth will be put to the challenge with the addition of the Gold Cup but with Osorio giving 60 players a look in 2016. He will have seen plenty of players and can provide the platform for up-and-comers like Jürgen Damm, Raul Lopez, Rodolfo Pizarro, Erick Gutierrez, Cesar Montes, and plenty other young players the chance to get a few consistent matches for Mexico in a meaningful tournament against quality teams such as Honduras, Costa Rica, and the USA.
This year, 2017, will offer plenty of chances for Mexico and Osorio to show their quality and ability as a soccer team and coach.