With the much-anticipated 2017 NWSL College Draft approaching fast, NWSL has announced they will have a on Facebook and YouTube. This year boasts 164 eligible players from all over the world jockeying for one of the 40 open spots. The draft will be held during the 2017 Nation Soccer Coaches Association of America (NSCAA) Convention in Los Angeles, California. The broadcast will be Thursday, January 12, 2017, at 3 p.m. ET / 12 p.m. PT.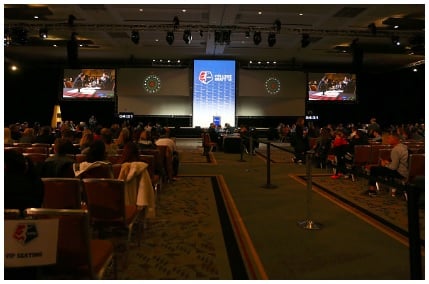 Draft Format
The draft will have four rounds with 10 picks per round. With the Boston Breakers having a poor season in 2016 finishing in 10th place with only three wins, they have received four picks in the first round alone with their last three picks in round two with one pick and two more in round four. The order of which teams get to make their picks was determined by the performance of the 2016 season. Some teams, such as the Orlando Pride only received two picks with their first coming in round three. The Orlando Pride finished in 9th place with only six wins.
Top Picks
With 164 names on the list and only 40 open spots, all 10 head coaches have an enormous amount of work to do before the draft. Rose Lavelle, a midfielder from the University of Wisconsin, is a name that is on everyone's radar and is expected to be the number one pick. Other players such as Christina Gibbons, a defender from Duke University, Savannah Jordan, a forward from the University of Florida, and Morgan Andrews, a midfielder from the University of Southern California, are all slated to be first round picks.
As the draft draws closer, every player on the list will be making every attempt to make their names known. The list of 164 could still become longer with the cut-off date of January 11, 2017, to become an eligible pick. Every player on the list wants to become pro, but the dream will only happen for 40 this year. With the new additions for each team, the rookies of the 2017 season will be fighting for starting positions and minutes on the pitch but as rookies, they will be there to learn their craft and help push their new clubs towards a championship win.