Several months ago, Minnesota businessman Elam Baer had taken interest in the ownership of FC Kansas City. Ten days ago, Baer was in the final process of the ownership transition. Today, he has officially taken ownership of the team as they embark on their fifth NWSL season.
Baer takes over
Former owners Chris, Brad, and Greg Likens along with co-owner Budzinski were under investigation this past March due to sexually suggestive emails.
Baer has been on the look out to help improve the income of the team in working with the front offices of Kansas City.
As the Likens also have ownership of the Kansas City Comets, their staff was splitting time between the investment of the two teams. With Baer having ownership of the FC Kansas City, it allows for him to be able to create a new foundation of standards and gives the team a fresh start with new management.
With Baer's new ownership of the team, Brad Likens stated:
"This is a good day for Kansas City, one of the greatest sports towns in the United States. With Elam and his partners committed to the club and our region, I know our organization will be stronger than ever and that this move is not only good for the team, and our fans, but the league as a whole. While there are no certainties in sports, I know FC Kansas City will take the field on opening day poised to compete for another NWSL championship."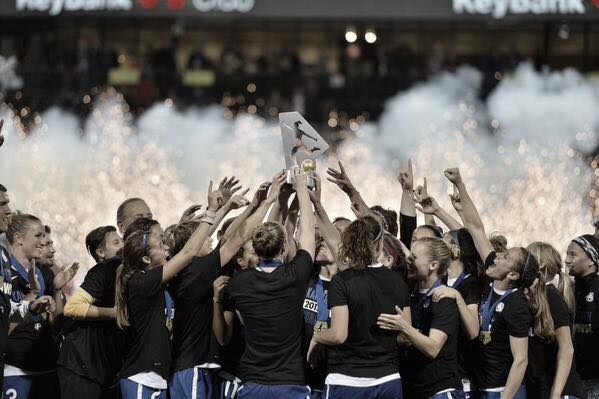 What does new ownership mean for the team?
This new opportunity for Baer to own FC Kansas City is to replenish the revenue of pouring back into the team.
Kansas City ranked in seventh place in the league and with the email incident of management, it definitely impacted the team as a whole. Not only did it jeopardize the image of players and their identity, but it also affected the attendance of fans as well as supporting a team lead by people who have hurt their players to an extent.
As Baer is a businessman and a CEO of a loan agency in Minneapolis, he knows exactly how to make a business rise from the bottom and to increase the revenue to where it should be.
With string motives and the intention to bring success to the Blues, he states:
"I am fortunate to be joined by exceptional partners who want the same thing that I do, and that's a club built for long-term stability and success in Kansas City."