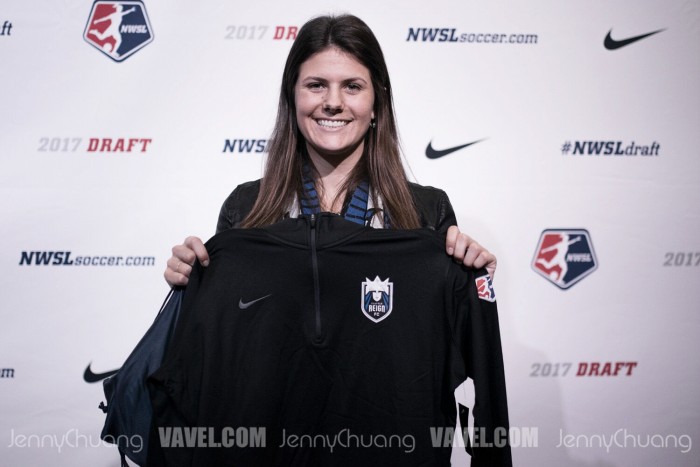 The 2017 NWSL College Draft took place on Thursday, January 12th. Heading into the draft, Seattle Reign FC had three draft picks. After it was all said and done, the Reign left the draft selecting four players. Let's take a look at who they drafted.
Maddie Bauer, Stanford
The Reign's first selection in the came with the 6th overall pick of the draft when they selected Maddie Bauer out of Stanford. The defender was a 2016 MAC Hermann semifinalist as well as a 2016 Senior Class Award Top-30 finalist. She was a four-time All-Pac-12 (2013-15 2nd team, 2016 1st team) as well as three-time NSCAA All-Pacific Region first team (2013. 2015-16.)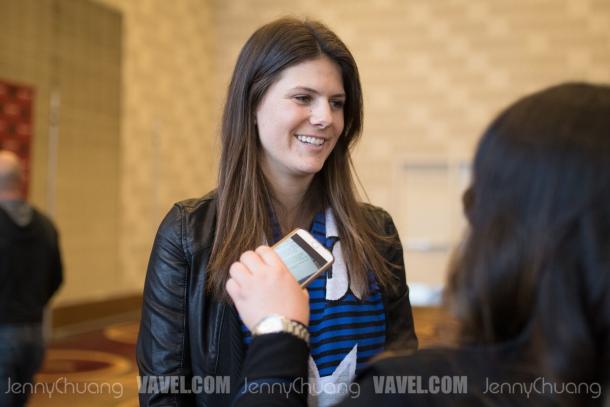 The Reign are acquiring a player that played every minute of the 2016 season except the final 21 minutes of Stanford's 4-1 victory over Minnesota. That was good for second-most minutes of any player on the Cardinal roster. In all, she played 8,107 minutes which is the most for any senior on the team. She also scored her first-ever collegiate goal in a 3-2 double overtime win at UCLA.
Bauer admits she was nervous heading into the draft:
"I was nervous just to be here and to hopefully hear my name called," said Bauer. "When it actually happened, I was like 'okay this is really happening.' I couldn't be happier to be going to Seattle."
Laura Harvey has had her eye on Bauer all season:
"Maddie has been someone we have looked at all season," said Seattle Reign FC head coach and general manager Laura Harvey. "She fills a position of need for us. I think she can help us on the backline and in the midfield. The college that she played at plays a similar style of soccer to us so it's been easy for me to see the things she's good at and areas for improvement."
Katie Johnson, USC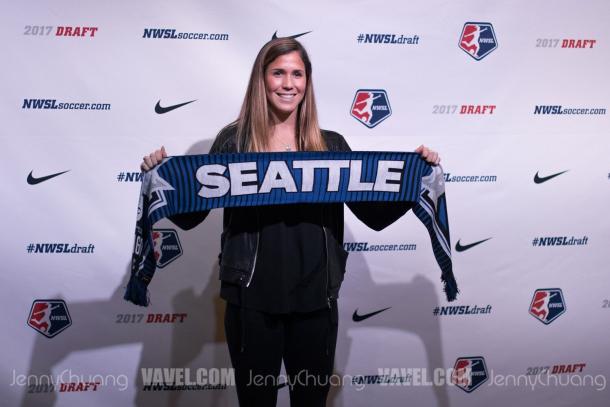 After making a trade with the Chicago Red Stars to acquire their 16th overall pick (2nd round, 6th pick), the Reign selected Katie Johnson out of USC. Johnson was the fourth USC player to be taken in the first two rounds of the draft.
Johnson was part of a USC team that won the 2016 NCAA Women's College Cup after they defeated West Virginia 3-1 at Avaya Stadium in San Jose, CA. In her career, she scored 24 goals and assisted on six others. She also competed in the 2016 Rio Olympics with the Mexican national team.
Johnson was thrilled to be selected by Seattle:
"Seattle has been my dream team since day one," said Johnson. "Hearing my name called was the most relieving and exciting thing. I'm so thrilled to start this new chapter in my life."
Harvey felt Johnson flew under the radar all year long and had a standout season for USC:
"Katie Johnson is someone that I felt has been a standout this year," said Harvey. "She's been flying under the radar and I didn't think that anybody would know about her, then she did it on the biggest stage in the College Cup. She was someone that I felt we couldn't miss out on."
Arielle Ship, Cal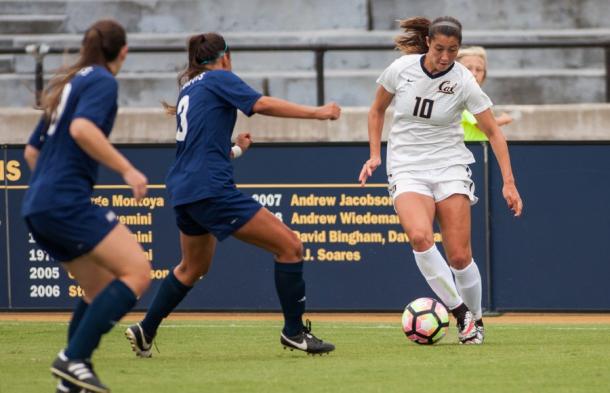 The Reign picked up another standout player when they selected Arielle Ship out of Cal with the 26th overall pick (3rd round, 6th pick). She led Cal in goals scored (11), assists (six) and points (28) during her senior season with the Golden Bears. It was the second straight season she led the team in points.
Overall, she scored 29 goals in her career, 14 of them in 2015. She became the first Cal player to be named Pac-12 Player of the Year when she accomplished that feat in 2015.
Ship said this was one of her best day of her life:
"It was one of the best days of my life," said Ship. "I've been dreaming of being a professional my whole life. I'm over-the-moon happy."
Harvey likes creative midfielders and is one of the reasons she drafted Ship:
"Ari Ship is a creative midfielder who can score goals and has great movement off the ball," said Harvey. "She was in the Pac-12 so we got to see her quite a lot, and I think she can impact the squad. Obviously attacking midfield is an area we want to improve so I'm super excited we could get her involved."
Kristen McNabb, Virginia
The Reign's final selection in the draft was Kristen McNabb out of the University of Virginia when they selected her with the 37th overall (4th round, seventh pick). She started 71 of the 89 games she appeared in for the Cavaliers. She scored 13 goals and assisted on three others during her time at Virginia.
She was named to the All-ACC second-team after her senior season. She helped lead the Cavaliers to four straight NCAA Tournaments which includes the championship game appearance in 2014.
Harvey was shocked McNabb was still available in the fourth round:
"Kristen is a steady, consistent defender," said Harvey. "She played for a college team that likes to keep the ball and possess. She has multiple positions she can play and she's a left-sided player which is something we always look for. I didn't think she'd be there in the fourth round so I'm really happy we could get her."
quotes courtesy Seattle Reign FC press release