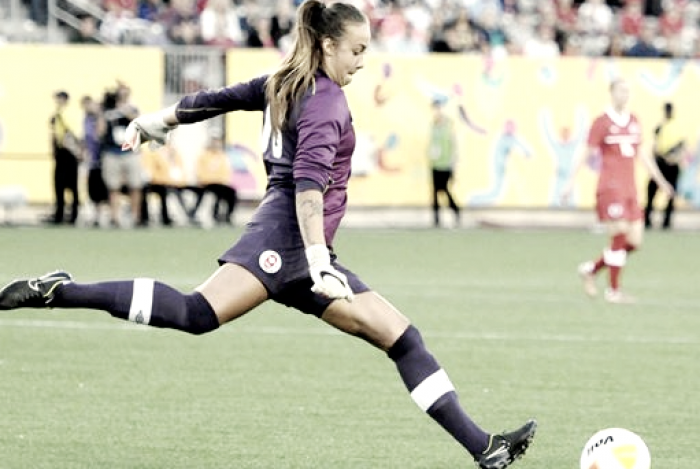 The Canadian Women's National Team (CanWNT) is back to work after they're Bronze Medal win in Rio. John Herdman, head coach of the CanWNT, said that this camp is the first step towards Tokyo 2020, "This training camp is an important step for us as we are at the beginning of a four-year cycle that will culminate at the 2020 Tokyo Olympics, so we are keen to use this time to assess both existing and new players coming up through our EXCEL development pathway,"
With three CanWNT veterans recently retiring, Melissa Tancredi, Rhian Wilkinson, and Marie-Eve Nault, the rise of young talent is prominent in the roster for this month's camp. Among the young players attending the CanWNT camp in Los Angeles is Kailen Sheridan. She is one of the many young players attending the January camp. Many were expecting there to be eight players under 20 at the January camp, but Jessie Fleming was left off the roster. Sheridan was one of 40 drafted in the 2017 NWSL College Draft. The goalkeeper will be heading to New Jersey to join Sky Blue FC for the 2017 NWSL season.
Career Highlights
Sheridan is originally from Whitby, Ontario. Though Canadian-born, Sheridan attended college in the U.S. at Clemson University. In her 76 games played in at Clemson, Sheridan has 226 saves. In those 76 games, only 53 goals were conceded by Sheridan. In addition to her 226 saves, she has 28 shutouts and 2 assists. In 2016, Sheridan made her first appearance with the CanWNT in the Algarve Cup.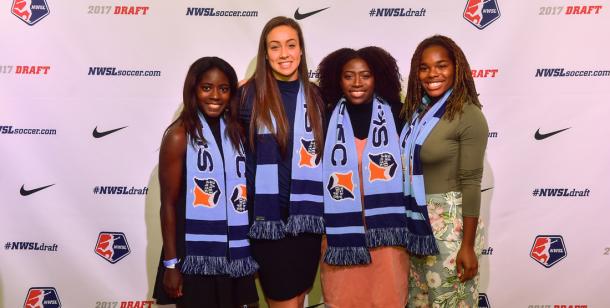 Sky Blue FC 2017
In the 2017 NWSL College Draft, Sky Blue picked up six players, one being goalkeeper Sheridan. The other five selected were Kayla Mills, Miranda Freeman, Madison Tiernan, Catrina Atanda, and McKenzie Meehan. Expected to return to Sky Blue this season is US Women's National Team (USWNT) player Kelley O'Hara and former USWNT captain Christie Rampone.