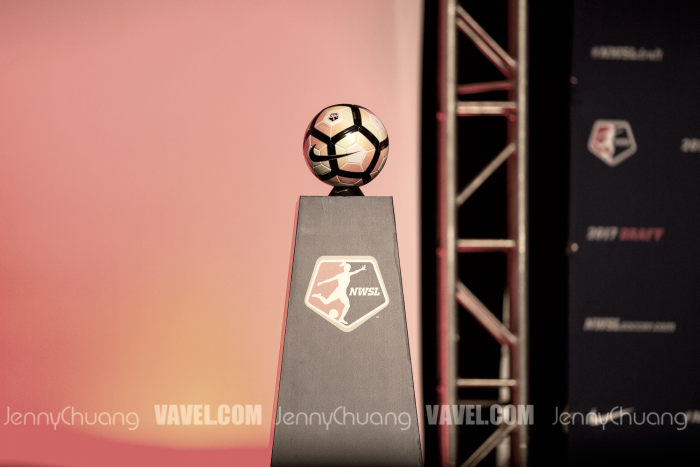 On Tuesday, the National Women's Soccer League (NWSL) reported that there will be a major announcement on Thursday, February 2, 2017. The League issued a statement to the media members covering the league, that there will be an announcement taking place on Thursday. The announcement is in conjunction with A+E television networks.
There will be a joint press conference between the league and the television network on this coming Thursday morning at 10:00 am EST. This event will beed on the NWSL's Youtube Channel and Facebook Page. The event will be held at A+E headquarters at 235 E. 45th Street, New York, NY 10017.
NWSL in Attendance
Seven players from five of the 10 NWSL teams will be attending the event. Of the seven players attending will be Rose Lavelle, former University of Wisconsin Badger and the Boston Breakers no. 1 overall draft pick in the 2017 NWSL College Draft. Stephanie McCaffery, forward, and Alyssa Naeher, goalkeeper, from the Chicago Red Stars will also be in attendance.
Lynn Williams, the forward from the newly moved side North Carolina Courage and 2016 NWSL MVP winner and Golden Boot Award Winner will be at the press conference alongside North Carolina Courage teammate Samantha Mewis. Kristie Mewis midfielder of the Washington Spirit will also one of the seven in attendance tomorrow. In addition to those six also attending the announcement release is Christie Rampone, Sky Blue FC captain, and defender.
All of these players have spent some variation of time with the U.S. Women's National Team.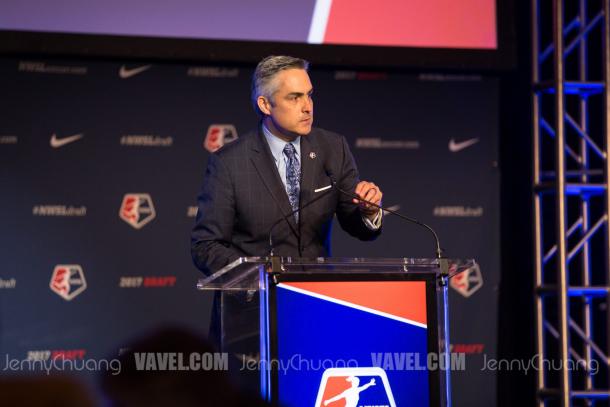 In Attendance
In addition to the players in attendance, NWSL Commissioner Jeff Plush, U.S. Soccer President Sunil Gulati, and A+E Networks President and CEO Nancy Dubuc will all be there.