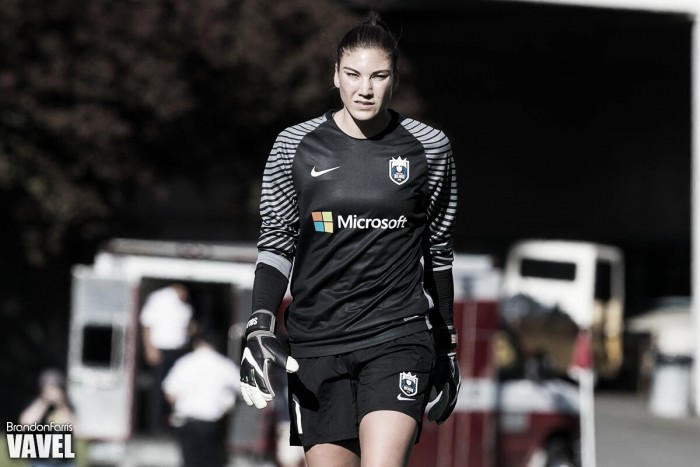 As two-time Olympic gold medalist and World Cup Champion Hope Solo has been suspended from US Soccer with the final straw being her negative remarks about losing to Sweden in the Olympics, she has signed a deal with being a host in an unscripted TV program.
The Cutting Edge
Solo signed with INvelop Entertainment as a host for the latest sports medical series The Cutting Edge. Her role is to produce unscripted content for the first season, which will be aired on Fox Sports 1. This program focuses on following athletes and the risks of sports injuries.
Segments will include treatment options and rehabilitation methods with the most recent research to back it up. Founder and CEO Brant Pinvidic of INvelop Entertainment previously oversaw and programming for 3 Ball Entertainment as a chief creative officer.
In regards to hosting this new series and working with Pinvidic, Solo shared:
"I am very excited for the opportunity to work with Brant and INvelop Entertainment. He is an industry leader that shares my passion for unique storytelling and together we look forward to delivering content that will resonate with not just sports fans but all viewers."
Solo also made her appearance on Dancing With the Stars in 2011 where her fame grew even outside of soccer from numerous viewers and fans.
Will Solo return to the UWSNT?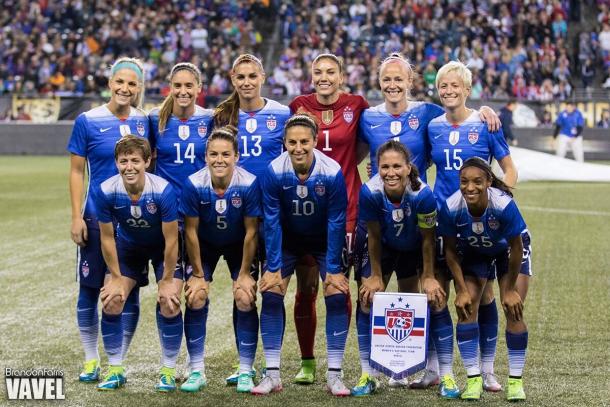 This past Tuesday night, Solo's interview aired on Showtime's 60 Minutes Sports where she had expressed her opinion of not being back on the USWNT is unfair. As her suspension took place in August due to behavior issues and negative comments after a match against Sweden in the Olympics, her suspension ends on February 22.
There have been no official sources stating her status of returning to the team. Her deal with INvelop Entertainment wasn't expected by fans and a much different approach to being a top goalkeeper in the nation.
With the possibilities being open and the USWNT competing in their annual SheBelieve's Cup, Solo's soccer career has already taken a different toll as she's committed to a much more advanced position by singing and starring in the TV industry.