The Timbers, overall, looked very impressive while dispatching Minnesota United 5-1 on Friday night. Even if the scoreline was a bit flattering, thanks to two second half stoppage time goals, the Timbers were firing on all cylinders through most of the match, didn't collapse when MNU pulled a goal back in the 79th minute, and just generally looked like they wanted to put 2016 firmly in the rear view.
One of the more impressive performances Friday night was from Diego Valeri. This is not a surprise; Valeri's probably the best player on the team, and when he's firing on all cylinders, it's a joy to behold.
Friday night, in the cold and rain, he was. Two goals, one from open play and one from the penalty spot, and an assist on Lawrence Olum's goal earned Diego this week's MLS Player Of The Week award. This is Valeri's third such award, and will no doubt not be his last.
Alongside that award, selected by a panel of journalists, comes news of his being named to MLS' Team Of The Week, with Fanendo Adi, Portland's other two-goal scorer Friday night, also earning that honor. While these awards are by their nature fleeting – after all, one week's Player Of The Week is next week's anonymous contributor – it's nice to see two Timbers honored by the league in the same week.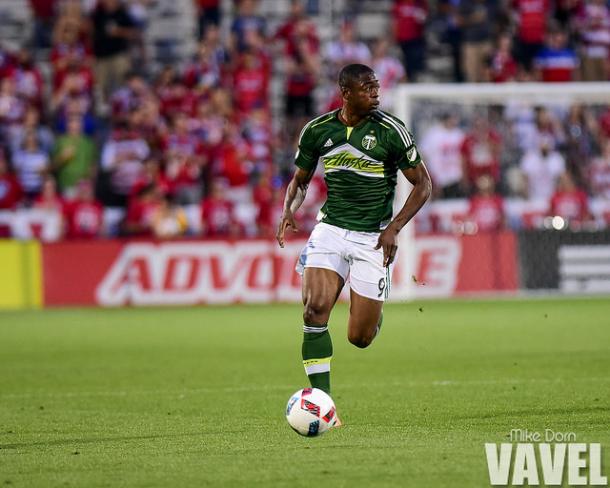 Positive start to the season
In 2013, it seemed barely a week would go by without a Timber earning one of those two honors; that season ended deep in the playoffs, but that season also saw the Timbers finish first in the Western Conference, losing the Supporters' Shield to the New York Red Bulls by two points. If the Timbers can get Player or Team of The Week performances every week again, this season could be a whole lot of fun.