Today, FC Kansas City forward Caroline Kastor announced her retirement from professional soccer before the 2017 NWSL season begins. Kastor, a Kansas native, has been playing for the club since 2014 after graduating from Kansas University in 2013.
In her career with the Kansas Jayhawks, Kastor scored 26 goals in 80 appearances. The 5'3" attack played for them from 2010 to 2013 before graduating and continuing onto a professional career.
Kastor was added to the FC Kansas City roster in 2014, and made her on-field debut for the club in 2015. She made a total of eight appearances for the Blues in the 2015 season, helping the club earn its second straight NWSL Championship title.
In 2016, the Wichita, Kansas native started in three of her 15 appearances for the club. In total, she made 23 appearances for the Blues within two seasons since her debut in 2015.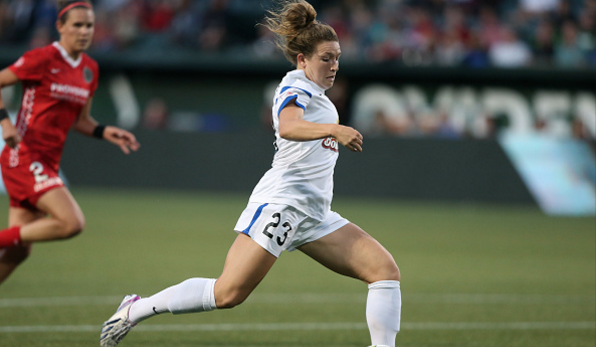 In FC Kansas City's official press release, the 25 year old expressed, "I am so proud of the women who have contributed to the growth of the game and it has been an absolute honor to have been among those women."
FC Kansas City head coach Vlatko Andonovski said in the official press release, "Caroline was a big part of the team in the last two years. She is a player that always brought different dynamics to our game. Replacing her and finding a player of her caliber will be something we are going to start to look for immediately. We want to wish Caroline all the best in her next stage in life."
FC Kansas City will begin preseason on March 13, along with the rest of the National Women's Soccer League. The Blues open their season on Sunday, April 16 when they host the Boston Breakers at Swope Soccer Village.