 FC Kansas City General Manager Huw Williams announces his leave from the team after being apart of the staff for the past three years. Williams intention of being hired in 2013 for the team was to be an assistant coach to Vlatko Andonovski. From starting at the assistant coach position, Williams transitioned into the General Manager midway through the 2014 season.
Reason for leaving
Apart from being the General Manager for the team, Williams is also involved in GSI Sports, which is an event housing management incorporation that provides sports management and travel services along with hosting tournaments and camps for athletes. As the Sports Manager for GSI, Williams wanted to grow and further the company rather than being two Manager's for different organizations and not be completely devoted to either.
A Bittersweet farewell
With this decision for Williams, the Blues are losing a significant aspect to their Kansas City FC staff. While it is difficult for Williams to leave, he also has another opportunity to invest in a company that is still aligned with sports.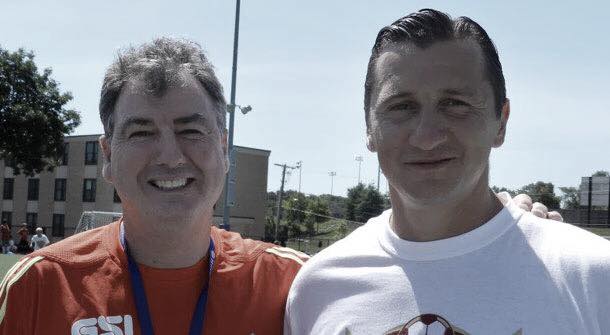 Head coach Andonovski' shared his thoughts about the leave of Williams:
"There are not words that can explain how thankful I am for everything that Huw did for this organization, team and especially for me personally. He has been my mentor from day one and helped me grow as a coach throughout these four years. I'm sad that decided to go, but at the same time I'm happy for him and his new opportunity."
In being apart of the staff from the beginning when the team was established in 2013, Williams has seen players come and go, along with witnessing the success of committed players, and even being able to celebrate with the team as they won back to back NWSL Championships in 2014 and in 2015.
Williams' final statement as the Kansas City FC General Manager:
"I've loved being a part of this venture since the beginning. I wish nothing but the best for Vlatko and the team and the NWSL. I have learned so much and made many lifelong friends in the past four years. I will miss being here every day, but I will be a Blues fan for life."