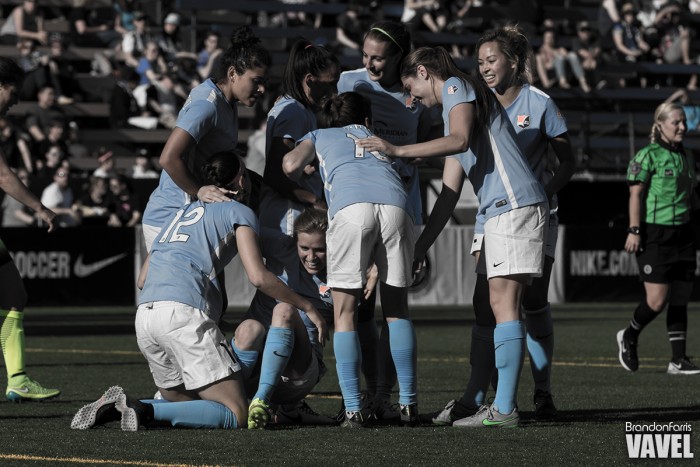 Before Sky Blue FC travels to Seattle for opening day against the Seattle Reign they will face three top opponents in preseason matches. Sky Blue takes on the Reign on April 15th at Memorial Stadium. Sky Blue is set to face St. John's University, University of North Carolina, and Penn State University.
Head coach, Christy Holly, had this to say about the upcoming matches, "We are really looking forward to getting started with our preseason schedule. This year, we will play an exceptional set of teams that present us with an array of challenges. Putting our players in this competitive environment will ultimately allow us to enter the NWSL season fully prepared so we can give our fans an exciting year."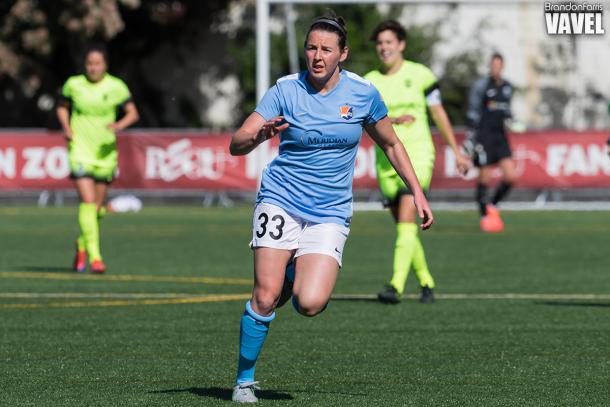 Sky Blue will travel to New York to take on St. John's on their home turf of Belson Stadium for the first time since 2013. This meeting will make the fifth annual meeting of Sky Blue and St. John's. This match is credited through Sky Blue's partnership with the New York Surf Soccer Club. This match will take place on March 25th.
Next on the schedule for Sky Blue is a match against the University of North Carolina. This will take place at Georgian Court University in Lakewood, New Jersey at 3:30 pm on April 1st. This meeting is the fourth consecutive year that Sky Blue will meet UNC in the preseason.
The final game of Sky Blue FC's preseason will be against Penn State University. The location of the match has not been set, but it will be played on April 9th at 4:00 pm.
Admission is free for all preseason three games.
Sky Blue FC will have its first home game on April 30th against FC Kansas City. The match will take place at Yurcak Field located on the Rutgers University Campus. Kickoff is set for 6:00 pm.