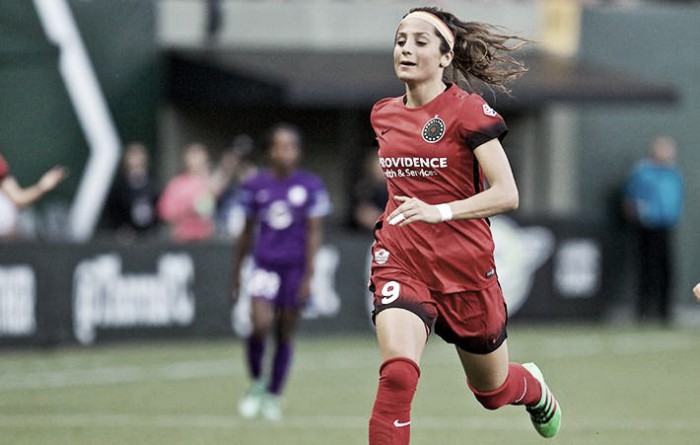 Nadia Nadim has won the 2016 Danish Player of the Year for her work both with the Portland Thorns and the Danish Women's National Team.
The 29-year-old forward signed with the Thorns before the start of last season after spending the previous two with Sky Blue FC.
Nadim appeared in 20 league matches for the Thorns during 2016 and scored an impressive nine goals.
She has been a feature for the Danish Women's National Team since 2009, playing in multiple UEFA Women's European Championships.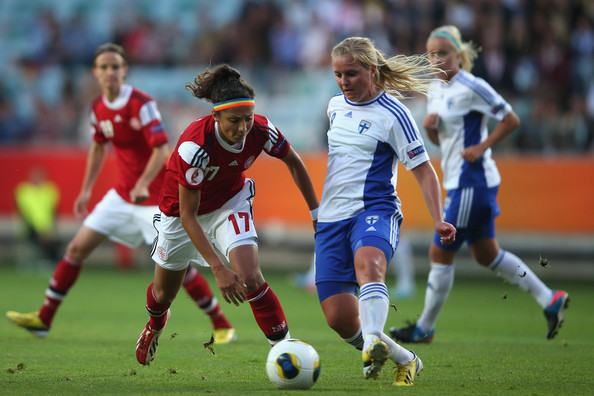 Normally, one most live in a country for five years following their 18th birthday in order to be considered part of the national team where they live. But, the Denmark Football Association challenged FIFA, and eventually, the governing body made an exception to Nadim's case allowing her to play for Denmark on the international level.
Nadim, though, has had an interesting path to professional soccer. She has not always lived in Denmark, in fact, the Dane was born in Afghanistan. Her father was a general in the Afghan National Army before being executed in 2000.
The death of her father forced the Nadim family to flee her native country, and eventually, her family settled in Denmark. It was here, where Nadim began her soccer career, playing for B52 Aalborg, Team Viborg, and IK Skovbakken before switching to Fortuna Hjørring.
She never really got much playing time with the latter two clubs, and before the start of the 2014 season, Nadim signed in the NWSL for the aforementioned Sky Blue FC.
What's next for the veteran striker? She is going to try to help her Portland teammates throughout the season in hopes of lifting the Thorns' second NWSL Shield and Championship.
Portland's new campaign begins on April 15th, when the Thorns welcome in the Alex Morgan-less Orlando Pride at Providence Park in Portland, Oregon.