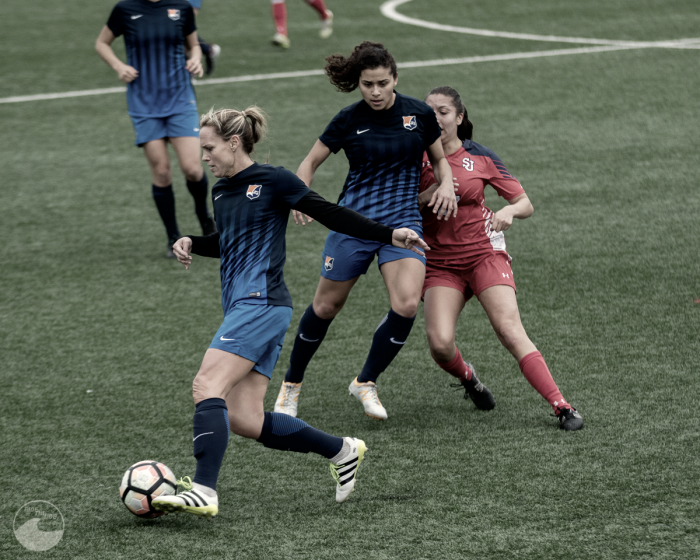 A few days after Sky Blue FC's first preseason game, Christy Holly, head coach, named the 25 women preseason roster. Sky Blue started the preseason with 32 players, making 6 cuts this week.
The team's next preseason match is set for Saturday April 1st, against University of North Carolina. This match will take place at 3:30 pm at Georgian Court University. The team's final preseason match is Sunday, April 9th at 4:00 pm. Sky Blue's opponent is Penn State University, the location for the match has not been determined. Admission to both remaining preseason matches is free.
Sky Blue FC's first home match in the 2017 season will take place on April 30th. Kickoff for that sunday is at 6:00 pm at Yurcak Field against FC Kansas City.
An interesting roster move to note is that Kelley O'Hara is listed as a forward. O'Hara played up top during her Stanford days, but as she was brought into camp to play with the U.S. Women's National Team she was converted to a defender, primarily outside back. O'Hara has played up top for Sky Blue in the past, but this could be a permanent move this season because of the drafting of defenders Mandy Freeman and Kayla Mills.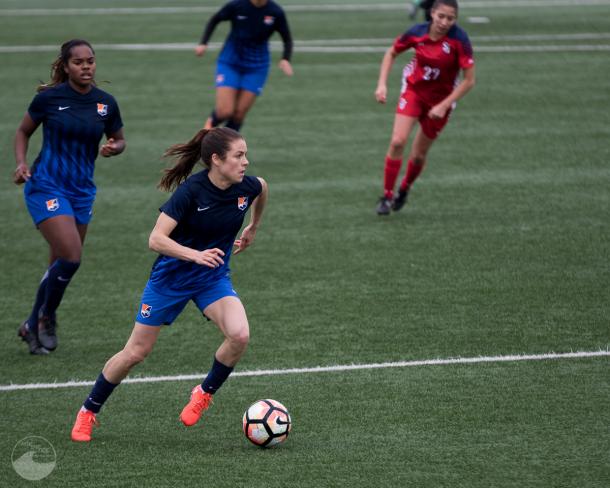 Updated 25 Player Roster by Position
Goalkeepers (3): Caroline Casey (William and Mary), Kristyn Shea (Providence), and Kailen Sheridan (Clemson, FP*-CAN)
Defenders (6): Mandy Freeman (Southern California), Kayla Mills (Southern California), Christie Rampone (Monmouth), Domi Richardson (Missouri) Erin Simon (Syracuse), Erica Skroski (Rutgers)
Midfielders (8): Catrina Atanda (Clemson), Kelly Conheeney (Virginia Tech), Daphne Corboz (Georgetown), Sarah Killion (UCLA), Taylor Lytle (Texas Tech), Raquel Rodriguez (Penn State, INT'L*-CRC), Nikki Stanton (Fairfield), Madison Tiernan (Rutgers)
Forwards (8): Kim DeCesare (Duke), Leah Galton (Hofstra, INT'L*-ENG), Maya Hayes (Penn State), Sam Kerr (INT'L- AUS), McKenzie Meehan (Boston College), Kelley O'Hara (Stanford, FP*-USA), Danielle Schulmann (Connecticut), Catherine Zimmerman (Providence)
FP*- Federation Player
INT'L*- International
Tasha Kai has yet to report to preseason due to an ankle injury.

No longer with Sky Blue are goalkeeper: Tori Corsaro, defender: Cassidy Benintente, midfielder: Jackie Bruno, and forwards: Rachel Breton, Alexis McTamney, and Erica Murphy.