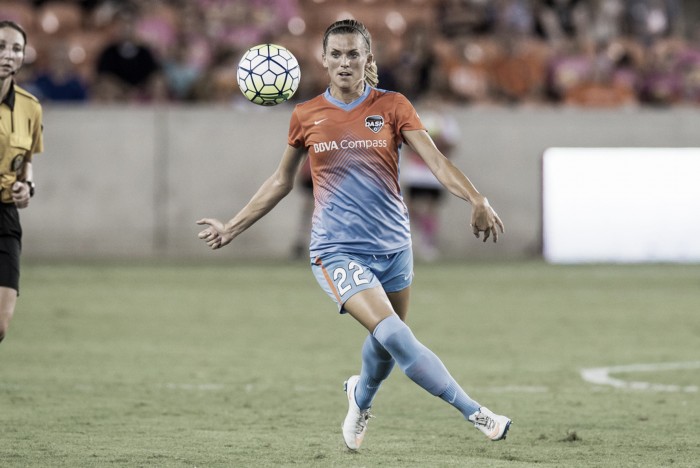 The Houston Dash annnounced today that they have waived veteran Stephanie Ochs. With the waive of Ochs, only one player from the original 2014 roster - Kealia Ohai - remains with the club.
The former University of San Diego star joined the Dash as one of its first players of the National Women's Soccer League's first ever expansion team in 2014. She has spent three season with the club. Head coach Randy Waldrum converted the 2011 WCC Player of the Year from forward to outside back in her first season. Since then, Ochs has played multiple positions and has become a very versatile player with the Houston Dash.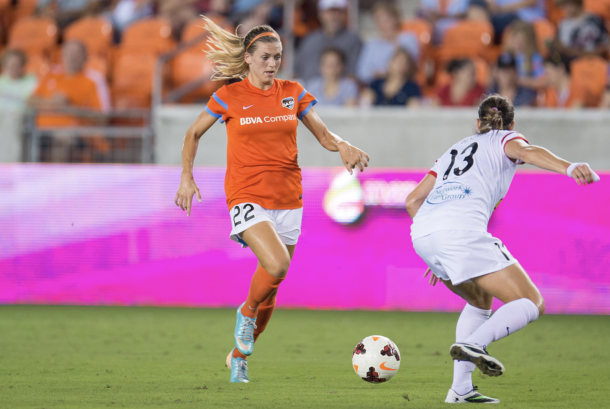 In her second season with Houston, Ochs suffered an ACL tear in the 19th minute of the Dash's game against the Boston Breakers on April 26, 2015. She sat out the remainder of the season after having surgery and recovering. Last season, in 2016, the 26-year-old veteran made three starts in 12 matches for the Houston Dash in various positions.
Before joining the Dash, Ochs spent the inagural season of the NWSL with the Washington Spirit. She was the overall first pick of the 2013 NWSL Supplemental Draft. She also has spent time overseas, playing three season with Canberra United in the Westfield W-League. She helped Canberra claim the 2014 Championship title and helped them make it all the way to the semi-final this past season.
"We appreciate everything Stephanie has done to help the club and sport grow in Houston," Randy Waldrum said in the official press release. "She played a big role in developing the club when we started in 2014 and we wish her the best moving forward."