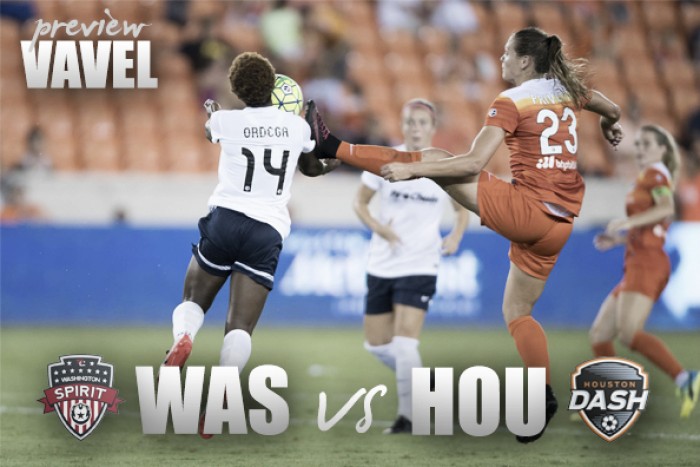 The Washington Spirit return home this weekend for week three of the NWSL after stealing a point away from the Orlando Pride in the Pride's home opener. Meanwhile, the Houston Dash are hoping to make up for last weekend's 5-1 loss to the Seattle Reign.
Spirit in search of first win
Entering week three, the Washington Spirit have one loss - to the North Carolina Courage on opening day - and one tie from their match against the Pride last weekend. They are still looking for their first three points of the 2017 season. Their first goal of 2017 came last weekend from Line Sigvardsen, which also happens to be Sigvardsen's first NWSL career goal.
Although it's been a busy NWSL season already, the Spirit roster hasn't truly been at 100%. Missing key players such as Caprice Dydasco to an ACL tear back in the 2016 NWSL Championship, Joanna Lohman suffering in ACL tear in the Spirit's season opener on April 14, and missing Cheyna Williams last weekend due to injury.
What the Spirit really need is a major attacking presence on the front line. With players such as Crystal Dunn and Christine Nairn no longer with the club, along with Lohman's injury, other players need to step up and become the attacking threat they need. Newcomers Arielle Ship, Crystal Thomas, and Lindsay Agnew should look to make an impact if called upon on Saturday to help their club out.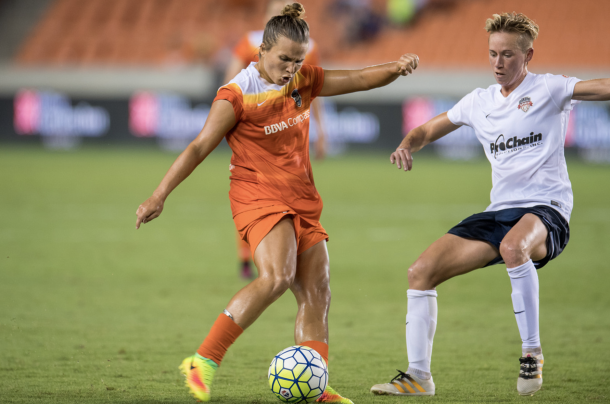 Houston looking to bounce back
Last weekend's result was more than disappointing for the Dash, who opened 2017 with a 2-0 victory against the Chicago Red Stars. Former Stanford goalkeeper, Jane Campbell, made her first professional debut last week, and although she tried her best, Houston's record against Seattle, along with a messy backline, got the best of the night. Not to mention Kealia Ohai and Rachel Daly, Houston's dynamic attacking duo, were unable to really challenge Seattle's goalkeeper at all.
This weekend, Houston will need to focus on keeping possession, as well as being patient on the ball. They just need to be able to connect passes in order to get out of their half. In a match dictated by Seattle, Houston's possession was rather hectic and rushed. The defense must clean up. It seems head coach Randy Waldrum is still looking for his perfect mix, but hopefully, Janine Van Wyk is healthy enough to start against Washington on Saturday. She did an impressive job of cleaning up attacking threats in their match against Chicago, and could possibly be the anchor Houston needs in the back.
The Washington Spirit host the Houston Dash on Saturday, April 29 at Maureen Hendricks Field. Kickoff is scheduled for 7 pm Eastern Time and will be broadcasted on the go90 app as well as their website.