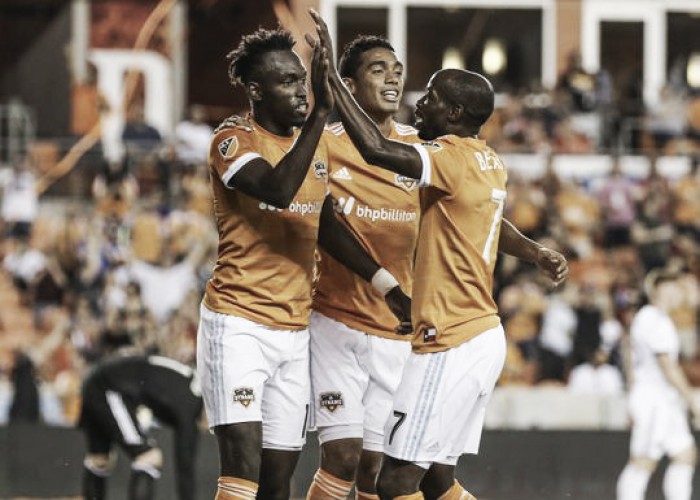 If there's a bigger turnaround in MLS than the start that the Houston Dynamo have had, compared to last season's debacle, you'd be hard pressed to find one.
The Dynamo once again shut down a very potent attacking unit, as they defeated the Vancouver Whitecaps by a score of 2-1.
Houston's turnaround
With the three points, Houston move to the top of the Western Conference table for the time being. But the biggest turnaround has come on the offensive side of the ball.
After tonight, they're up to 21 for the season already, while last year, the Dynamo scored just 39 times, tied for second worst in the league. The big question will be whether or not they'll be able to continue this output throughout the summer.
Dominate first half
Ten minutes into the match, Alberth Elis attempted to get in behind the Whitecaps defense. Tim Parker, however, stood his ground well. The Whitecaps defender muscled Elis off the ball well inside his own area to prevent a good goal scoring opportunity.
The next opportunity for Houston presented itself five minutes later. After receiving a ball from the right side of the pitch, Romeo Quito returned the favor and sent a wonderful cross back to the far post. The delivery landed directly on Elis' head who had enough power behind his header to beat David Ousted.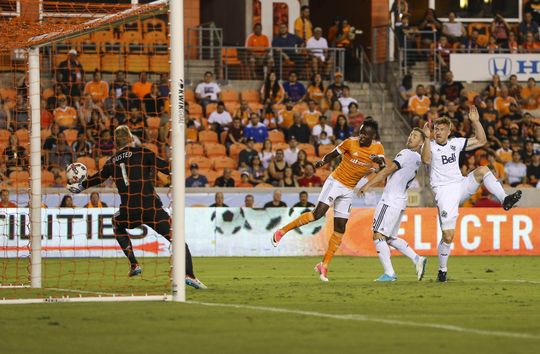 It took 22 minutes for the visiting side to register their first shot, and it came off a set piece opportunity. Fredy Montero found himself in space as Christian Bolaños' free kick made its way towards the box. The usually dangerous Montero mishit his header as the attempt went nowhere near the box.
On the hour mark, the Whitecaps managed to test the Houston Dynamo goalkeeper, Joe Willis. Matias Laba hit a shot from well outside the area. Willis reacted well enough to preserve his shutout.
Seven minutes later, the Dynamo doubled their advantage. Kendall Waston bumped into the back of Mauro Manotas and the referee immediately pointed the spot after Manotas hit the deck. Erick Torres stepped up to the spot, and after a long run up, sent Ousted the wrong way to make it 2-0 to the hosts.
Vancouver attemps comeback
After creating hardly anything, Vancouver managed to claw one back with five minutes remaining in the match. Bolaños sent an inch perfect ball into the area towards Brek Shea. The former US International rose above his defender and beat Willis with a powerful header.
On another set piece moments after the restart, Willis punched away the ensuing cross but not very far. Parker was in the vicinity, however, his headed attempt was poor and it soared over the frame of the goal.
While they showed some promise in the closing stages of the match, the Whitecaps never really got anything going and suffered the consequences.