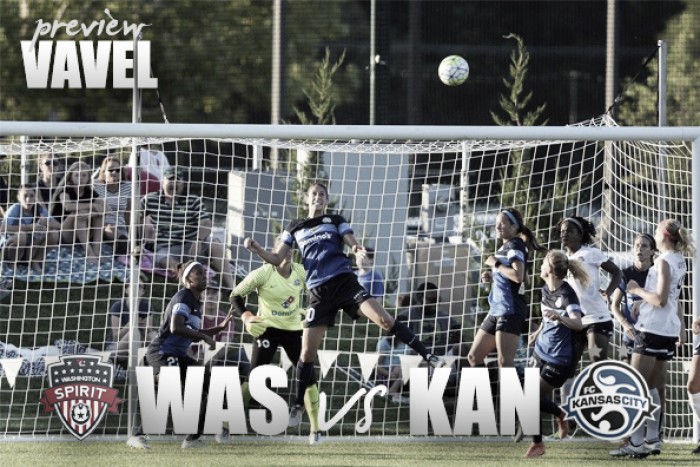 The newly acquired Mallory Pugh could see action this Saturday against FC Kansas City. The Blues are headed to the Maryland SoccerPlex to take on the Washington Spirit, Saturday at 7 p.m. ET. Both teams are hoping for a win on Saturday that will help pull them out of the bottom half of the standing.
Mallory Pugh
Pugh made headlines back in April when she announced that she was leaving her collegiate career and scholarship at UCLA. This came as a shock because only one other player on the U.S. Women's National Team did not go to college and play soccer, Lindsay Horan skipped college and played at Paris Saint-Germain.
Pugh has 22 caps with the senior National Team as well as captaining the U-20 U.S. National Team at the 2016 U-20 World Cup in Papua New Guinea. In those 22 caps, Pugh has tallied four goals. The Washington Spirit is tied for the third-best offense in the league and they are hopeful that Pugh will only add to that.
Although it was only announced last week that Pugh would be joining the Spirit, she could she action in Maryland on Saturday. Pugh joined the team on Monday in Maryland and starting training with the full team on Tuesday.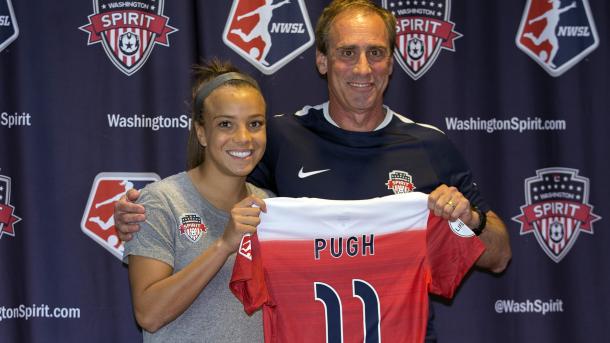 Lack of Goals
FC Kansas City's has only scored two goals on one occasion this season and it was opening day of NWSL play. In their opening match against the Boston Breakers Sydney Leroux and Amy Rodriguez got on the board. Unfortunately, that same game Rodriguez went down, later to be revealed as a left ACL tear which would end her season. FCKC was really looking forward to having both Rodriguez and Leroux back after they missed all of last season because of pregnancies. With an unfortunate injury to Rodriguez, head coach, Vlatko Andonovski looks to Leroux along with Shea Groom, Alexa Newfield, and Brittany Ratcliffe to score goals after struggling to do so in 2016.
Defense to stop Washington
While the Washington Spirit have one of the best offenses right now, FC Kansas City is tied with the Portland Thorns for the best defense in the league. Nicole Barnhart has been impressive in net so far, only allowing 3 goals behind her this season. Barnhart has 17 saves on the season, but she isn't doing it alone though. Veterans Becky Sauerbrunn and Yael Averbuch have held down the back line along with their rookie defense partner, Christina Gibbons, and Brittany Taylor.
Prediction
The Washington Spirit have never lost to FC Kansas City at the Maryland Soccer Complex in the team's' five meetings in the past. The Spirit have outscored the Blues 11-4 posting a 4-0-1 record. The Spirit will go into Saturday's game confident with the past on their side and possibly the young talent, Mallory Pugh, on the field. However, I think it's FCKC's time to prove themselves and I think they will with their first ever win over the Spirit at the Maryland SoccerPlex on Saturday night.
This game will be available on the go90 app and website, as well the NWSL website for streaming.