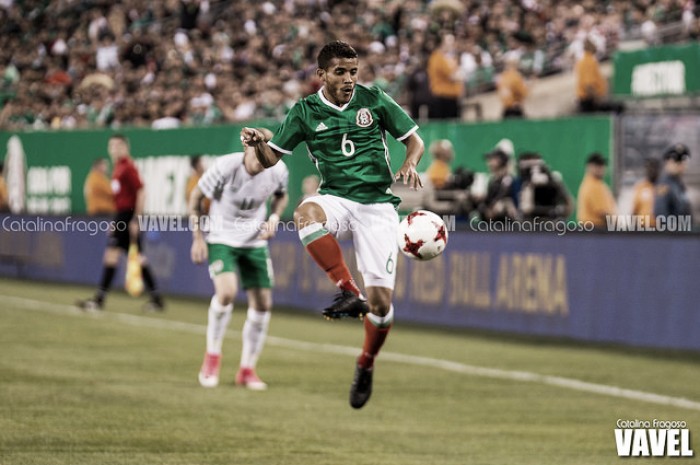 Even though Mexico and the United States faced off on Sunday evening, the rest of the CONCACAF teams battled on Tuesday to finish round six of matches. This leaves only four games left to determine the three automatic spots, the fourth place intercontinental play-off, and which two teams will miss out of Russia.
Mexico and Costa Rica continue to lead the pack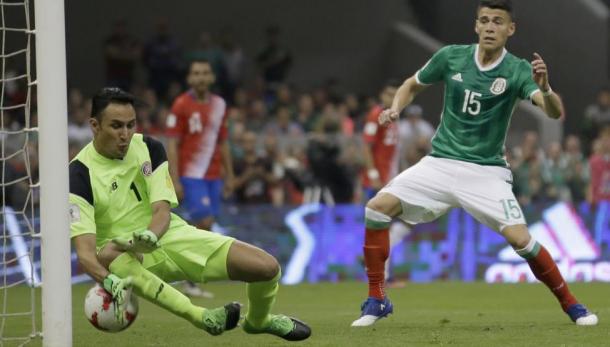 After the fifth and sixth round of games, there were three wins and three draws from the six matches with Mexico, the United States, and Costa Rica being three of the teams that picked up a win each and collected four of a possible six points. Mexico sits on top of the Hex with 14 points and has yet to lose. With four games left in the Hex, Mexico holds a seven-point lead over fourth place Panama. In their next match these two teams face off in Mexico and a win will guarantee Mexico's qualification to the World Cup with three games to spare.
Costa Rica sits in second with 11 points and has a tough double fixture coming up with US and Mexico. Costa Rica is still in a comfortable position with four games remaining as they stand six points clear of fifth place Honduras and four points of fourth place Panama. If Honduras and Costa Rica finished with the same amount of points over the next two rounds of qualifying, Costa Rica will secure at least a spot in the Continental Playoff and continue on their road to a spot in the World Cup.
The USA continues to collect points as Panama fall into past habits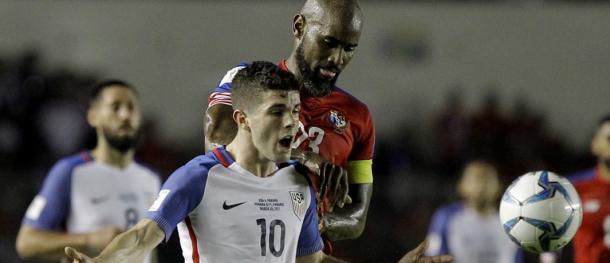 In the USA's last four games, they have collected eight points and now sit a point ahead of Panama for the third and last guaranteed World Cup spot. A matchup against Costa Rica awaits them next and a win would pull them even in points for the second.
As the USA continues to trend forward, Panama finds themselves in the same place they found themselves four years ago with the inability to win games. In the last Hex cycle, Panama was only able to win one game while they drew five matches. Six games into the Hex cycle Panama have already drawn four times and have only won one game and because of that, they've only collected seven points so far. While their soccer has been much better than Honduras and Trinidad and Tobago, their lack of ability to get wins has allowed both countries with outside chances of catching Panama for the fourth place spot with Honduras two points behind and Trinidad and Tobago four.
Honduras and Trinidad & Tobago running out of time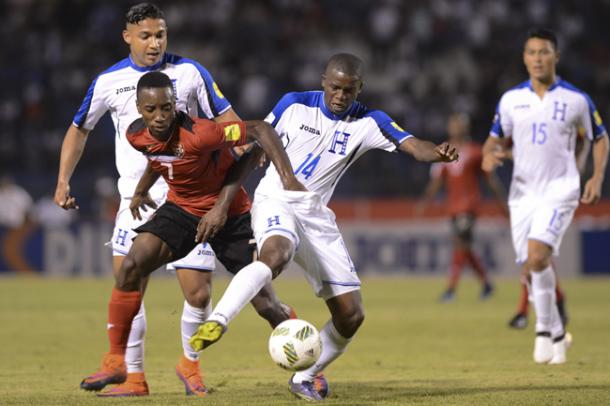 Honduras and Trinidad & Tobago, as of right now, are the two teams looking from the outside in at a chance to make it to the World Cup. Both teams have only collected a win each but because of Panama's struggles, both teams still have a slim chance. In the next match of qualifying, Honduras and T&T faceoff against each other in what can be an elimination match for the team who tastes defeats.
T&T has the best chance to make a move in qualifying as they also face Panama after Honduras and with games against USA and Mexico lurking at the end of qualifying, T&T will need to go all out the next two matches if they hope to have a chance at qualifying. Panama, on the other hand, has the hardest run in of games out of everyone else in qualifying as they finish with Costa Rica, USA, and Mexico in their last three matches. A draw or defeat to T&T will put a huge dent in their chances of reaching their third straight World Cup.

CONCACAF World Cup qualifying resumes on September 1st and September 5th with a double fixture.
| | | | | | | | |
| --- | --- | --- | --- | --- | --- | --- | --- |
| Pos | Teams | Played | W | D | L | GD | Pts |
| 1. | Mexico | 6 | 4 | 2 | 0 | +7 | 14 |
| 2, | Costa Rica | 6 | 3 | 2 | 1 | +5 | 11 |
| 3. | United States | 6 | 2 | 2 | 2 | +3 | 8 |
| 4. | Panama | 6 | 1 | 4 | 1 | 0 | 7 |
| 5. | Hondruas | 6 | 1 | 2 | 3 | -8 | 5 |
| 6. | Trinidad & Tobago | 6 | 1 | 0 | 5 | -7 | 3 |
*Top three spots qualify directly to World Cup Russia 2018
*Four place enters Continental Play-Off against fifth of Asia
Bottom two miss out on World Cup Russia 2018