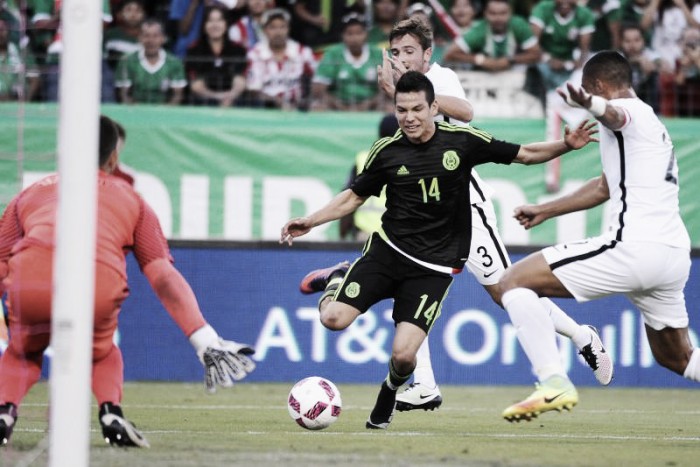 After a back and forth 2-2 draw against Portugal, Mexico now turns its focus to their next opponent in the 2017 Confederations Cup, New Zealand.
Switching of formation and players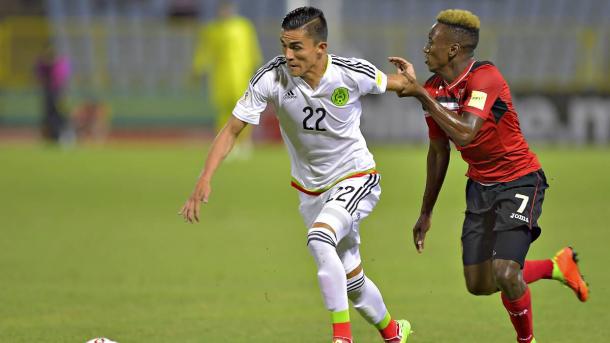 Juan Carlos Osorio will most likely stick to his philosophy of rotating players and formations with as many as 6-7 changes from the team that took on Portugal. Formation wise, with New Zealand most likely to sit back with 9 players behind the ball, El Tri won't have much use for playing with a three-man backline which they did at times against Portugal. Instead, a more traditional 4-3-3 could be implied or a 4-4-2. Both with the idea of having wing backs get higher up the field to join the attack and try to overwhelm the opposing outside backs by putting them in a 2-1 situation. Thus, this should force New Zealand to expand more out of their defensive shell than they'd want, and create gaps in the middle for the Mexican attacks.
One of those players who has a possibility of making the starting line-up is Rafael Marquez, whose only action since a back injury and surgery back in March, was 24 minutes against Ireland in a friendly. He could occupy the space in front of the two center backs and play as a defensive midfielder. This will allow him to have cover behind him, while also allowing him space and time to switch the point of attack with Mexico and allow him to use his best asset which is his passing ability.
Other players with a chance to see the field are left back Luis Reyes and center back Oswaldo Alanis. Reyes is the type of left back that will push up in the attack, and that will allow Miguel Layun to switch to the right side of the defense and Mexico will have two attack-minded outside backs. Compared to Sunday where Carlos Salcedo and Diego Reyes played right backs and were more conservative on the offensive end.
Possible changes in the front line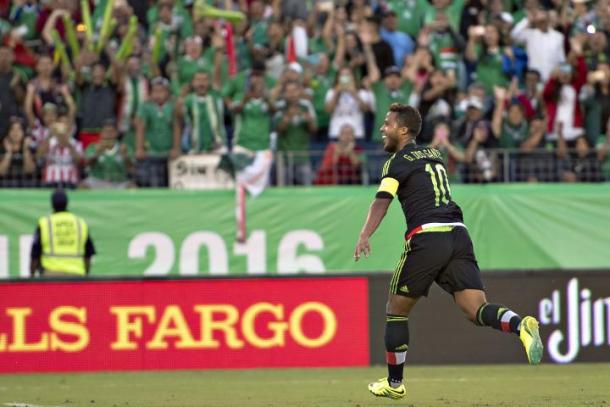 The more interesting aspect of the changes Osorio could make will be on the offensive end. The way to break down New Zealand will be attacking through the flanks where Mexico has plenty of options. Jurgen Damm, Hirving Lozano, and Javier Aquino are all players who have the ability to run wild down the sidelines and be the players that the outside backs Mexico will push-up will hope to connect with. Another option could also Carlos Vela, who was Mexico's best player on Sunday but was subbed out in the 60th minute. In the midfield there's a chance that at least two of Mexico's three man midfield of Hector Herrera, Andres Guardado, and Jonathan Dos Santos don't start and instead more attack minded midfielders like Marco Fabian and Giovani Dos Santos get the start in hopes to really apply high pressing, attack-minded pressure to a team that should not be on the level of Mexico.
Mexico must keep building on the momentum of their last ditch effort draw against Portugal in which both teams were equals for much of the match. A win against an underwhelming New Zealand team will put El Tri in a great position to make it out of the group in hopes of a spot in the semifinals.