 Perhaps no other name is better known for influencing the women's game as much as former national head coach Tony DiCicco. He led the US Women's National Team to 1996 Olympic gold and the 1999 Women's World Cup, becoming the all-time winning coach in WNT history. DiCicco passed away on Monday, June 19, 2017, at his home, surrounded by his family. Details of his death were not released, except that he had faced health challenges. DiCicco was 68-years-old.

As news of his passing broke on Tuesday, the soccer community expressed their utmost sympathies and tributes to DiCicco, remembering his career and impact on women's soccer that began in the late 1980s, working as a goalkeeper coach for Anson Dorrance for the 1991 world championship team. That 1991 team began the careers of Mia Hamm, Julie Foudy, Michelle Akers, Brandi Chastain, and Joy Fawcett, players that under DiCicco's leadership would eventually become role models for many aspiring girl soccer players.

In 1994, DiCicco succeeded Dorrance as head coach of the US Women's National Team, leading them to a third-place finish at the 1995 Women's World Cup and then as eventual gold medalists at the 1996 Olympic Games in Atlanta. Three years later in 1999, the U.S. hosted the Women's World Cup that began a new appreciation for the women's game. The final game between the US team and China PR was played in front of 90,125 fans at the Rose Bowl in Pasadena, California. The U.S. would cement itself in iconic sports history as they defeated China in a penalty-kick shootout, changing the course of women's soccer and shaping it into what it is today.

In 2008, DiCicco led another group of young talented players that included Alex Morgan, Sydney Leroux, Meghan Klingenberg, and Alyssa Naeher to win the U20 Women's World Cup in Chile.

His impact was not just on the national team level. DiCicco helped with the start of women's professional soccer in the United States in 2001, serving as the Chief Operating Officer for the Women's United Soccer Association (WUSA). From 2002-2003, DiCicco was the league commissioner for its last two seasons. As another women's professional league began in 2009, he coached the Boston Breakers in Women's Professional Soccer (WPS) from 2009-2011.

In 2015, DiCicco was a commentator for Fox Sports during the 2015 Women's World Cup in Canada where he witnessed another US team becoming world champions for the third time.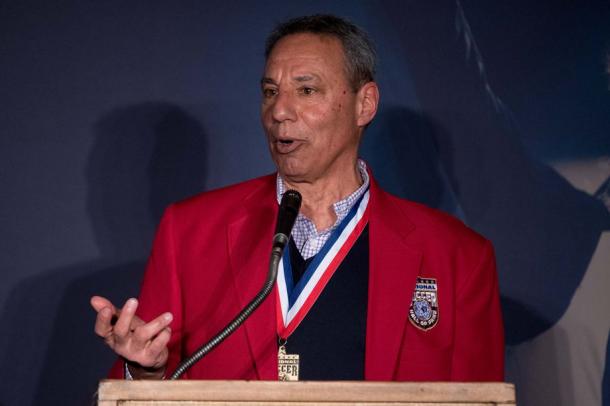 Tony DiCicco won more than 100 games and lost eight as head coach of the national team from 1994-1999, becoming the coach with the most wins in US Soccer history. In 2012, he was elected to the National Soccer Hall of Fame.

More than any stats or championship glory, DiCicco was well-respected by those who knew him and played for him as a man of integrity, passion, wisdom, love, compassion, and commitment. It is how he is being honored and remembered throughout the soccer community, and rightly so.