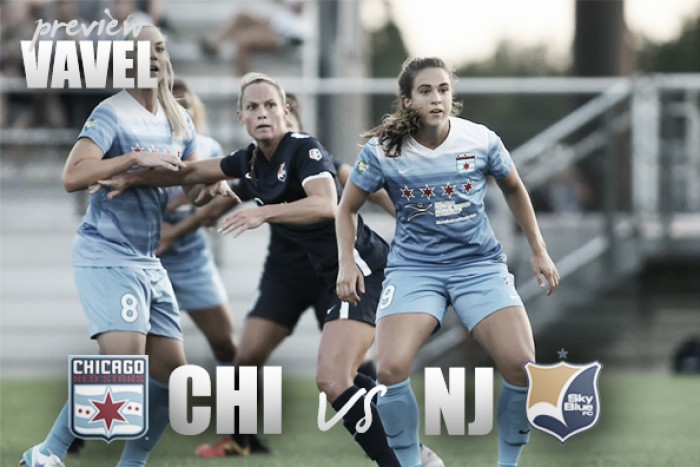 Sky Blue FC is heading to Chicago to take on the Chicago Red Stars after a huge 3-1 win in Portland. Sunday's game will be the two teams first meeting of the season, but it will not be their last. Kickoff is set for 6 p.m. ET at Toyota Park in Bridgeview, Illinois. The clash between Sam Kerr and Christen Press and the highly skilled goalkeepers for both sides is going to an exciting watch. The game can be found on the go90 app and on the go90 website.
Chicago dominates at home
With the Red Star's draw to the Washington Spirit in week 9, they are now on a six-game unbeaten streak. It was Christen Press who drew a foul inside the box and stepped up to take the penalty kick. Press buried it, and she has now scored or assisted a goal in her last five games. Press leads the league in shots with 32 and shots on goal with 20. Even in their 1-1 draw at home, the Red Stars were able to expand their scoring streak at home to 17 games. Chicago is also unbeaten against Sky Blue, with a 4-0-6 record overall, but only 1-0-4 when the face the New Jersey team at home. While the Red Stars are having a hot season, Sky Blue is coming off a dominating road win in Portland.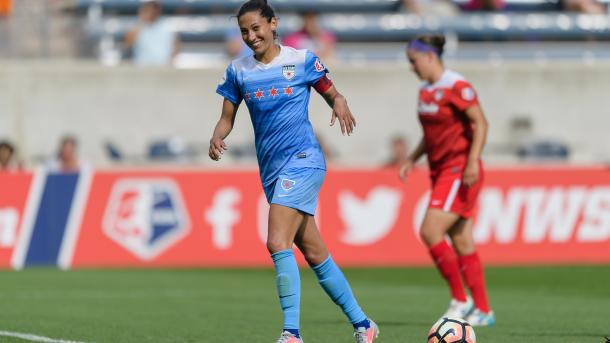 Lock-down defense for the Red Stars
The Red Stars have not only scored goals this season, but they have stopped them also. The Chicago side only has had 8 goals against them. Alyssa Naeher and her backline have been able to subdue offenses through their first nine games of the season. Naeher and Casey Short have been key to the Red Stars and key to the defense of the U.S. Women's Nationals Team. While defending Kristie Mewis last week, Taylor Comeau had gone down and was coughing up blood on the sideline. She was taken to the hospital after being subbed off, but she was left off the injured list for this weekend and is expected to play.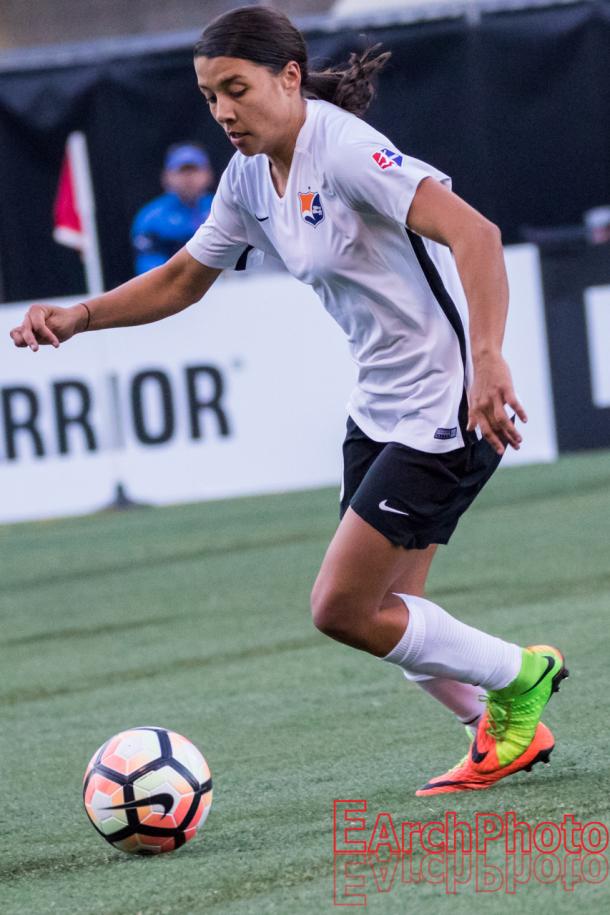 Confidence coming from New Jersey
Not many people had expected for Sky Blue to get a win at Portland, after suffering a 2-0 loss to the Thorns in New Jersey. The young Jersey side has surprised people all year, but their dominating 3-1 preformance in Portland was a shock to all. Raquel Rodriguez broke the record for fastest goal scored in NWSL history when she scored just 24 seconds after the whistle blew. Sam Kerr assisted that goal, then had two goals of her own. The young squad fought for 90 minutes to get road win in Portland, and it was almost a shutout for goalkeeper Kailen Sheridan. Portland was awarded a penalty kick in the final seconds of stoppage time, Sheridan initially blocked the shot, but could not regain composure quickly enough to block the rebounded shot. Still, her efforts should not go unnoticed facing an experienced and skilled Portland offense.