 A German "B" side came out from kickoff and overwhelmed a Mexican team that struggled to get off the ground in the FIFA Confederations Cup semifinal. Germany were too strong for Mexico and beat El Tri 4-1 and moves on to Sunday's final against Chile.
Mexico will face Portugal in the 3rd place game on Sunday, July 2nd at 8:00 PM EST.
Quick work by Germany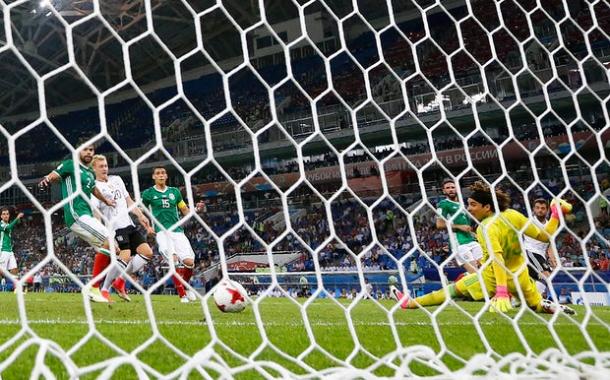 Within the opening 10 minutes of the match, Leon Goretzka made it two-zero when German pounced on two giveaways in the Mexico middle of the park and took advantage of an out of position Mexican backline and Goretzka runs from the middle lead to two goals that were scored with ease past a helpless Guillermo Ochoa.
Mexico tried to get back in the game. It was Javier Aquino who was the most lively Mexican on the pitch as his runs down the left allowed Mexico to have a chance at breaking down the German defense. Any half chance Mexico could create were wasted with Javier Hernandez and Raul Jimenez lacking any composure in front of goal that was desperately needed for Mexico to hope to have a chance at making a comeback.
When Germany was on the ball, they always looked like a threat to score and they added another in the 59th minute to make it 3-0 to really put the match to rest.
Mexico continued to battle with Jimenez hitting the crossbar. The Mexican National Team got their reward for their fighting when Marco Fabian hit a stunner in the 87th minute from 30 yards out. Germany, though, so quickly and so clinically, would go back down the field and add a fourth to make it 4-1.
All eyes back on Osorio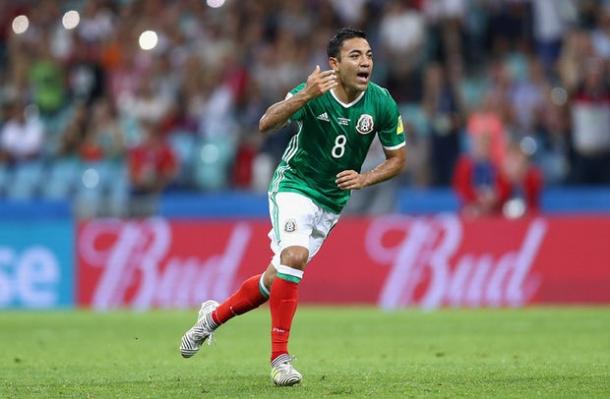 This is only Juan Carlos Osorio's third defeat while in charge of the national team. However, two of their defeats were in knockout matches in a combined scoreline of 11-1. Head coach Osorio will again no doubt find himself in the hot seat after the toothless 4-1 scoreline. He will have to answer the question to why he played center back Oswaldo Alanis as a left back when Luis Reyes was there, and why a completely healthy Carlos Vela was left on the bench.
When Mexico wins, Osorio can justify his changes, But when Mexico taste defeat, and in the way Mexico has lost those matches, Osorio's rotation of players will become into a microscope again.
The pressure will be heaped back on Osorio in the Gold Cup in which a lack of a trophy could really put the future of Osorio as head coach in question again.