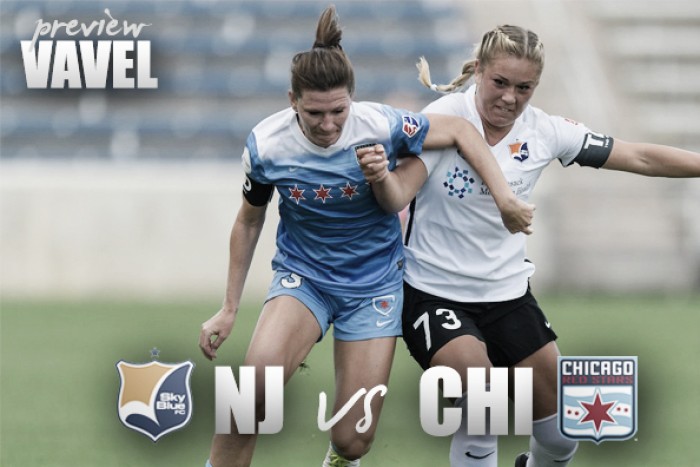 The second and third place teams are battling it out for the second time this season in Week 13. The Chicago Red Stars are in New Jersey to face Sky Blue FC. The first time the two teams met this season Sky Blue took an early lead but ultimately lost 3-1. Sam Kerr and Sky Blue are home for the second straight week after a 3-2 comeback win courtesy of a hat trick from Kerr.
However, the Red Stars did not have as quite an impressive game last week against the Boston Breakers, they drew 0-0. If Sky Blue beats Chicago Red Stars they will move into second place. The game is set for 7:00 p.m. at Yurcak Field in New Jersey. The game will be shown on the go90 app and website, as well as nwslsoccer.com.
This Kerr is on fire
Kerr, 23-years-old, scored a hat trick in 12 minutes not only for a Sky Blue win but to set the record for most goals in the NWSL. Kerr now has 35 goals in 70 games passing Jessica McDonald who has 34 goals. Kerr has scored seven goals in five games. Kelly O'Hara, Daphne Corboz, and Taylor Lytle all picked up assists on Kerr's hat trick.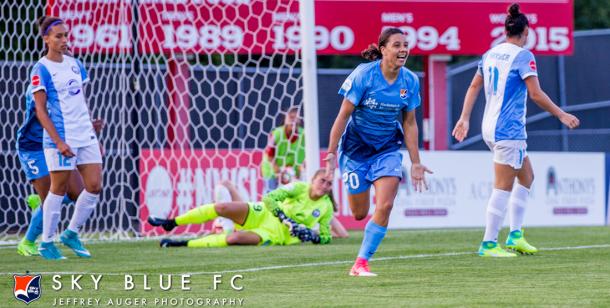 The injured and the healthy
Sky Blue is without defender, Erin Simon, this weekend and for some time after this weekend. Simon is on the 45-day disabled list with a left foot fracture. However, there is good news because Tasha Kai is back for Sky Blue. Kai has been recovering from offseason ankle surgeries. She has been on the 45-day disabled list since the start of the season, but she has been added to the roster and will be available for tomorrow's match against the Red Stars.
Last of road stretch for Chicago
Chicago is on their fourth and final road game, they have posted a 1-1-1 record in their first three games on the road. Chicago has the best defense in the league with Alyssa Naeher in goal behind Katie Naughton, Casey Short, Arin Gilliland, and Samantha Johnson. With Julie Ertz moving to midfield this season, the defense is still solid without her. Naeher collected her second consecutive shutout. However, Naeher will have her hands full with Kerr. Their offense will need to match their defense if they want to come out on top.