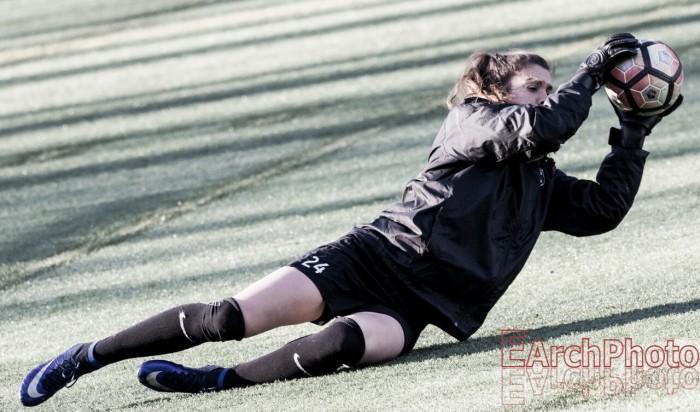 Today Seattle Reign goalkeeper Madalyn Schiffel has announced retirement from professional soccer. Schiffel joined the Reign prior to the 2017 season in a trade with the Washington Spirit. The trade included sending Schiffel to Seattle along with Christine Nairn in exchange for Havana Solaun and draft picks for the 2017 NWSL College Draft. She was officially signed two months after the Reign originally acquired her rights.
Schiffel made one appearance - in which she started - for the Seattle Reign this season. She helped the club earn a 3-2 victory over the Washington Spirit on September 30. In her NWSL debut, the goalkeeper made seven saves throughout the match.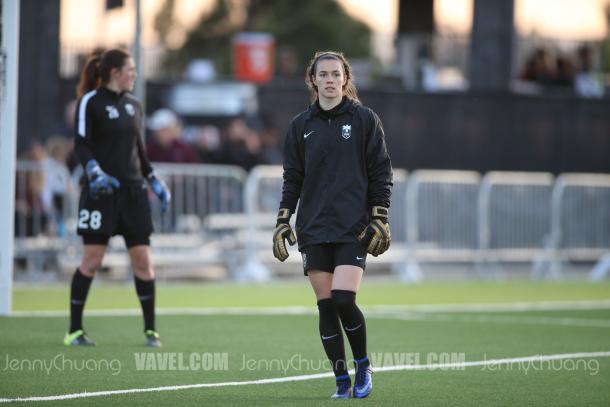 The goalkeeper spent her four years of college soccer playing for the University of San Francisco. The 5'9" California native set single-season school records for wins with 13, shutouts with 9, and minutes played in goal with 1,865. She was selected 34th overall in the 2016 NWSL College Draft by the Washington Spirit.
Despite being drafted to the Spirit, the goalkeeper spent 2016 playing for Avaldsnes IL in the Norwegian Toppserien. She helped the club finish second place in the league. Her team finished with 18 wins on the season and qualified for the UEFA Champions League.
Schiffel has also spent time with the US Youth National Team system over the years, and has been in camp as recently as spending time with the U-23s earlier this year.
"I would like to thank Maddie for all her time at the club," Seattle Reign head coach and general manager Laura Harvey shared with the media. "Her work ethic, character and personality pushed people around her to be better. I wish Maddie all the best in whatever she decides to do next in life."
The Seattle Reign have excercised options for 11 players as they look to the 2018 season. Six players are out of contract and have been extended new contract offers. The federation players remain the same. Along with Schiffel, Elli Reed announced retirement at the end of season.