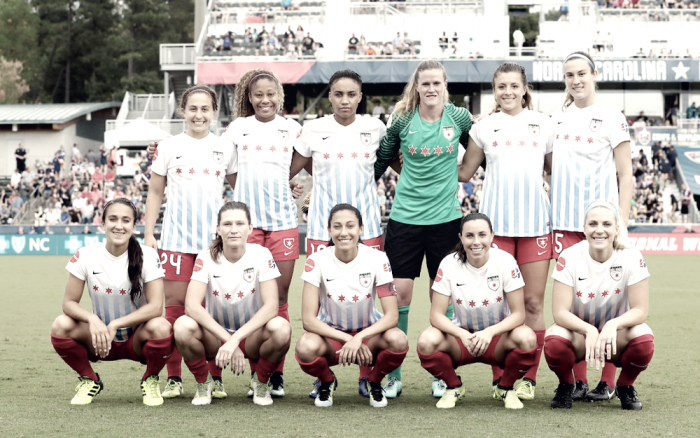 Familiar faces will be returning to the pitch in 2018 for the Chicago Red Stars, as the team announced that all players on the 2017 roster were either extended or offered new contracts for the upcoming season.
The team currently includes five U.S. Women's National Team members including Morgan Brian, Julie Ertz, Christen Press, Casey Short, and Alyssa Naeher who will all remain the Federation players for the club.
Press led the team in 2017 with 10 goals this season and was nominated for three NWSL Goals of the Week, winning the honor twice. Short, a defender, was added to the NWSL Team of the Month three months in a row for May, June and July.
Another recently capped USWNT call up Sofia Huerta also had her option exercised for the 2018 season. Huerta was the second leading scorer on the team with five goals on the season. She was also nominated for three NWSL Goals of the Week, winning it twice.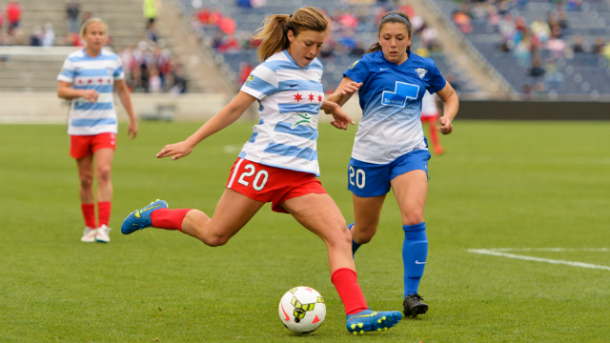 Along with Huerta, Danielle Colaprico, Taylor Comeau, Michele Dalton, Arin Gilliland, Sarah Gorden, Summer Green, Jen Hoy, Samantha Johnson, Lauren Kaskie, Alyssa Mautz, Stephanie McCaffrey, Yuki Nagasato and Katie Naughton also had their options exercised for the new season.
Veteran Red Stars player, Vanessa DiBernardo, who at 25 is entering her fifth season with the team was extended a contract for 2018. DiBernardo would win the Week 10 NWSL Goal of the Week honor.
The Red Stars are coming off their third straight season of making the playoffs and finished 4th in the regular season standings. While they did not get past the first round it is clear that they are making great strides each year and building on the success of the previous years.