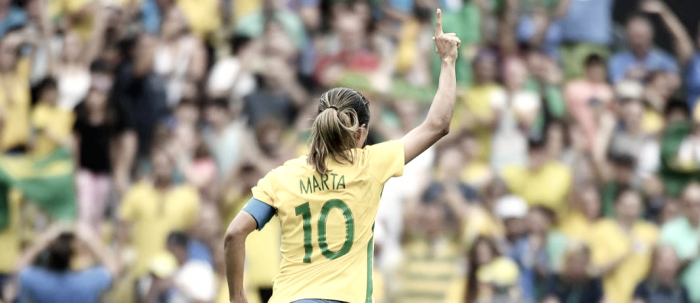 Although the NWSL season has come to an end, there is still much to talk about with players on international duty. Here is a look back at some of the results and highlights from these past months of games starring NWSL players.
Four Nations Tournament
Brazil vs China: 2-2
During the final game, Marta of the Orlando Pride scored a PK to tie the game up. Brazil ended up winning the tournament with the help from other Brazilian internationals from the NWSL such as Andressinha, Bruna Benites and Poliana of the Houston Dash.
Mexico vs Korea DPR: 0-1
Katie Johnson of the Seattle Reign started for Mexico in this game. Mexico fell short of the win by just one goal in their final game of the Four Nations Tournament.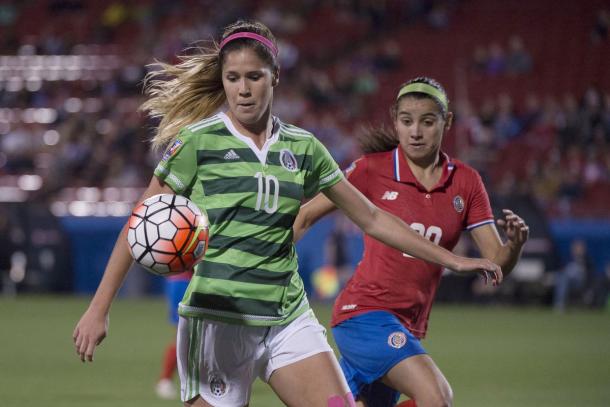 Brazil vs Korea DPR: 2-0
Marta of the Orlando Pride scored both of the goals in Brazils win over Korea DPR. Andressinha of the Houston Dash was able to record an assist as Brazil won their second game of the tournament.
Mexico vs China: 2-3
Katie Johnson recorded another start for Mexico in their second game of the tournament. Bianca Henninger of the Houston Dash did not dress for the match as she was injured in the opening game.
Brazil vs Mexico: 3-0
Orlando forward, Marta, recorded a goal and an assist as Brazil went on to beat Mexico in the opening match of the tournament. Houston defender, Bruna Benites, was able to get ahead on a Marta free kick and record a goal.
Katie Johnson started for Mexico in the opening match as well as Bianca Henninger. Although, Henninger left the match in the 55th minute due to an injury.
World Cup Qualifying
Ireland vs Slovakia: 2-0
Denise O'Sullivan from the North Carolina Courage scored a goal to help give Ireland the win over Slovakia in World Cup Qualifying.
Wales vs Russia: 0-0
Seattle Reign FC player, Jess Fishlock played for Wales as they battled for an end result of 0-0.
Iceland vs The Czech Republic: 1-1
Portland Thorns midfielder, Dagny Brynjarsdottir, scored a goal for Iceland to tie the match up.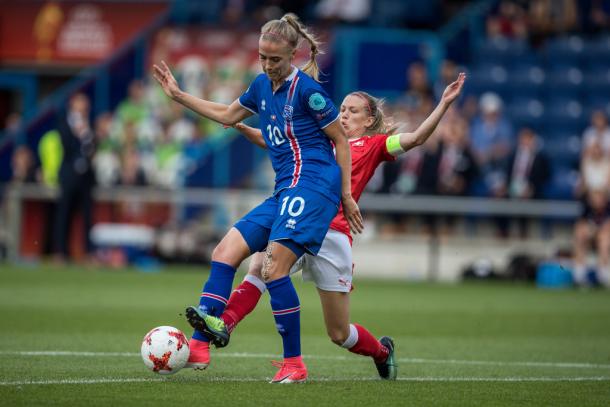 Scotland vs Albania: 5-0
Rachel Corsie from the Seattle Reign worn the captains armband for Scotland as they defeated Albania 5-0 and earned three points in qualifying.
Iceland vs Germany: 3-2
Dagny Brynjarsdottir scored twice to help Iceland hand Germanys first lost in qualifying since 1998.
Scotland vs Belarus: 2-1
In the opening match of the 2019 World Cup Qualifying games, Rachel Corsie wore the captain's armband for Scotland as they claimed all three points.
Friendlies
Japan vs Switzerland: 2-0
Rumi Utsugi from the Seattle Reign earned minutes as Japan defeated Switzerland 2-0 in an international friendly match.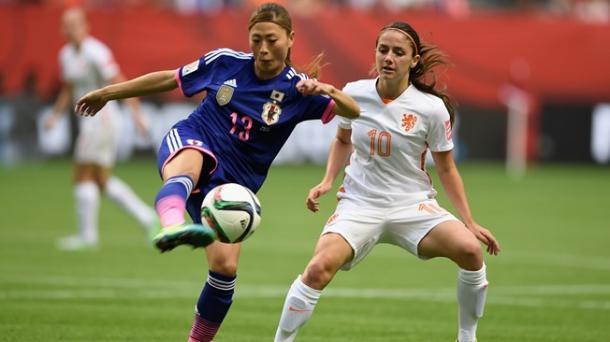 South Africa vs Burkina Faso: 4-0
Houston Dash player, Janine Van Wyk wore the captain's band for South Africa as they beat Burkina Faso 4-0.