 North Carolina Courage forward Denise O'Sullivan has been called-up to Ireland's National Team ahead of their World Cup Qualifier against defending European Champions the Netherlands on November 28, 2017.
Ireland's Head Coach Colin Bell said his team is looking forward to the next challenge, "When the draw was made, the game against the Netherlands was always one which is going to excite the players and the staff. "
In her most recent performance for the national team against Slovakia O'Sullivan scored a crucial goal in the first half to help insure a 2-0 win for the Irish. Ireland is currently undefeated in their 2019 World Cup Qualifying campaign after defeating both Northern Ireland and Slovakia.
O'Sullivan has been a staple of the national team and youth programs since 2010. She appeared in the 2010 U-17 Women's World Cup and scored the team's only goal in a 2-1 quarterfinal defeat against Japan. She went on to make her senior debut in September 17, 2011 and scored two goals during the European Qualifier against Wales.
Originally signing with the Houston Dash in March of 2016, O'Sullivan made 29 appearances for the team with two goals. While many of her Dash teammates were away at the Olympics, O'Sullivan earned a starting position with the team and would maintain that position even upon her teammates return.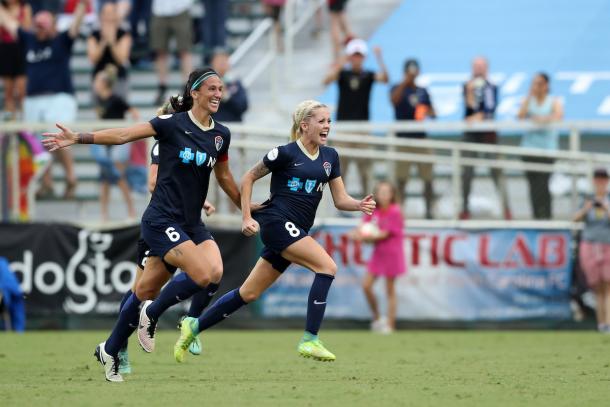 The 2017 season saw O'Sullivan receiving less playing time, prompting her to ask to be put on waiver. She signed with the Courage two days later. While with the Courage she scored the game winning goal against the Chicago Red Stars in the NWSL semi-final on October 8th, 2017.
O'Sullivan came to the NWSL after a stellar career in Europe playing for the Scottish champions Glasgow City in which she made 65 appearances and had 33 goals.