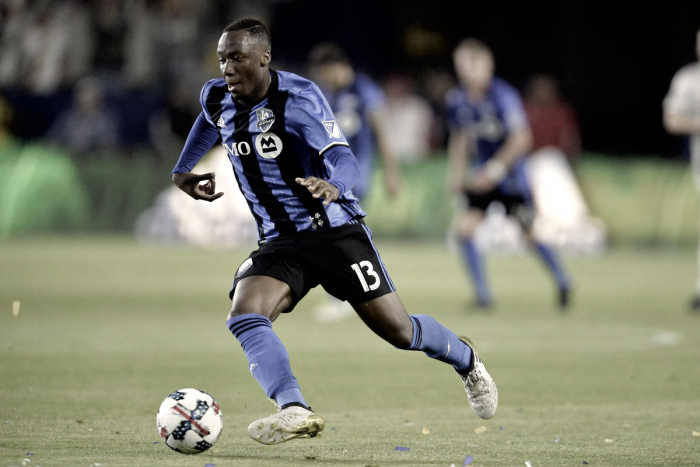 On Thursday, the Montreal Impact announced that they had sold Ballou Tabla to Barcelona B who compete in Spain's second division. According to Barcelona's official announcement, Tabla has been signed to a three year deal with the opportunity to extend the initial contract another two years.
Barcelona has set the buyout clause at 25 million euros for the first three seasons, however, the buyout clause will rise to 75 million euros after the completion of his third season with the Spanish giants.
Career Path
Tabla was born in the Ivory Coast but grew up in Canada where he began playing with the Montreal Impact. After beginning his international career with Canada's youth teams, Ballou managed to win Canadian U17 Men's Player of the Year in 2014 as well as the Canadian U20 Men's Player of the Year in 2016.
Tabla joined Montreal's academy back in 2012 but left the club in December of 2013 to join amateur side CS Panellinios. Then, in 2015, Ballou re-joined Montreal where he led the Impact's U-18 side to a first-place finish in the 2015/15 U.S. Soccer Developmental Academy season. Later that year, Tabla joined FC Montreal, the Impact's USL affiliate which has since dissolved.
While with the club, Tabla picked up first-team experience by training with the Impact, which at the time included Ivory Coast legend, Didier Drogba. Ballou and two of his teammates also had a training stint with Serie A side, Bologna FC 1909 in early 2016.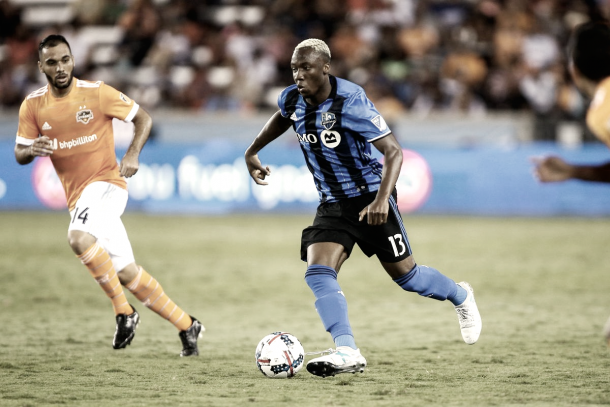 Towards the end of the 2016 MLS season, the Montreal Impact announced that they had signed Ballou to a homegrown contract and that he would begin play for the club in the 2017 MLS season.
Apparently, Ballou's debut season in MLS was impressive enough to warrant a purchase from Barcelona. Over the entirety of the season, Tabla managed to make 21 appearances for the club, starting 11 of those and picked up a pair of goals as well as a pair of assists to partner it. Tabla scored his first MLS goal in his first MLS start in early April 2017 when he scored against the Chicago Fire.
As the league progresses and begins to stray away from "Retirement League" and transitions into "Development League", Barcelona help the league's claim by purchasing one of the biggest talents the league has ever produced.
Quotes
Montreal Impact owner Joey Saputo started off by saying "This first transfer is an important moment in the history and evolution of our club." The owner followed that up with "We take a lot of pride in seeing a young player, developed in our academy, climb the ladder all the way to the first team and realize his dream to play in Europe with a big club like Barcelona."
Quotes via ImpactMontreal.com