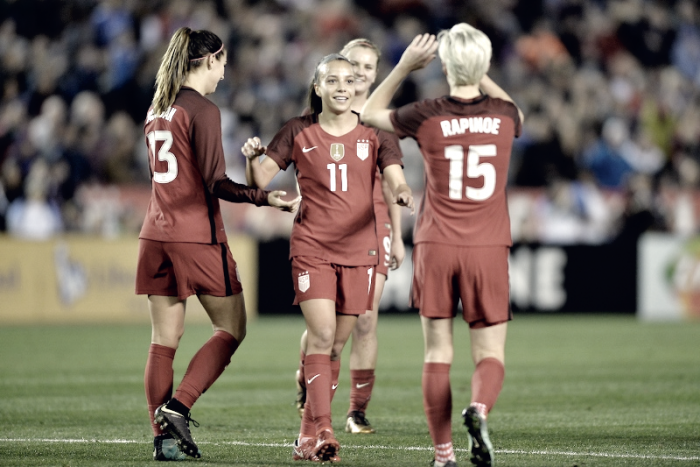 On Sunday, the United States Women's National Team played a friendly match against Denmark for their first match of the year. The game ended in a 5-1 victory for the Americans. After a year of experiments for Jill Ellis, this game was about getting prepared for the upcoming SheBelieves Cup and the 2019 Women's World Cup.
It is safe to say that this match was a night for the youngsters. We saw some new faces, some old and a lot of talent. After a great 90 minutes of soccer for the Americans, it's our turn to decide who were the best players of the match and who were the worst.
Best Players
Julie Ertz
The US Soccer Female Player of the Year started her year off just the way she ended it. With the absence of Becky Sauerbrunn, Ertz was placed into a young defensive line. Ertz was still able to keep the line sharp and even attack on the offensive side of things. Ertz scored a goal in the 19th minute to give the United States the lead and yes, it was off of a set piece. Ertz was one of the more experienced players in the starting line up and she was able to help the younger ones out in finding their rhythm in the game.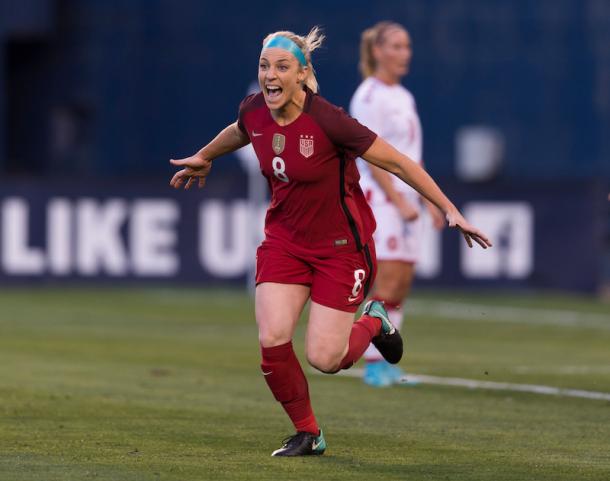 Mallory Pugh
The 20 year old star, shined bright again. Pugh scored two goals for the night and recorded her first career brace for the national team. Pugh also assisted on Alex Morgan's game tying goal in the 17th minute. She created trouble in the Danish backline and created opportunity after opportunity for her American team. Pugh was able to have a stellar performance in the same place she made her national debut and scored her first professional goal.
Tierna Davidson
The Stanford sophomore had an excellent national team debut. Davidson started at center back in place for the injured Becky Sauerbrunn. After shaking off her first game nerves, Davidson made a strong stance in a back line that was struggling with the amount of pressure from Denmark. Davidson held down the back line and only allowed the Danish to get one shot on goal, which was converted. Not only did she shine defensively, Davidson recorded her first career assist. She played an excellent 90 minutes and showed America that she has a very good shot at being a mainstay in the back line for the USWNT.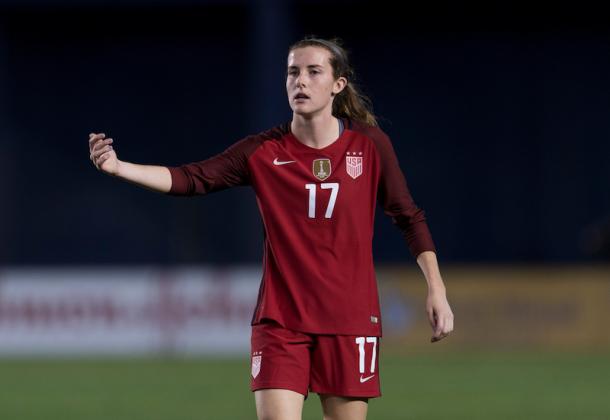 Worst Players
Megan Rapinoe
This may come to a shock for some people after seeing Rapinoe have a stellar NWSL season after recovering for an ACL injury but she just did not look on point this game. For the past few national team games, Rapinoe has been able to get down that left side with great speed and create great opportunities. It seemed like this game she was just a bit off and wasn't able to get the ball moving as she normally does or really create any scoring opportunities for herself or her teammates.
Taylor Smith
Starting last year, Smith started to be a mainstay in the back line for the American side. She was able to prove her spot and show that she could compete against world class players. It wasn't really until this game it looked like she wasn't able to hold down a team that continued to put pressure on. Plus, the USWNT haven't really seen any outside backs that could push her for her spot in a while. When Emily Sonnett made her first national team appearance in a year we were able to see that maybe there are better options for the outside back position heading into the World Cup Qualifying.
You can catch the USWNT into action again in March for the third annual SheBelieves Cup.