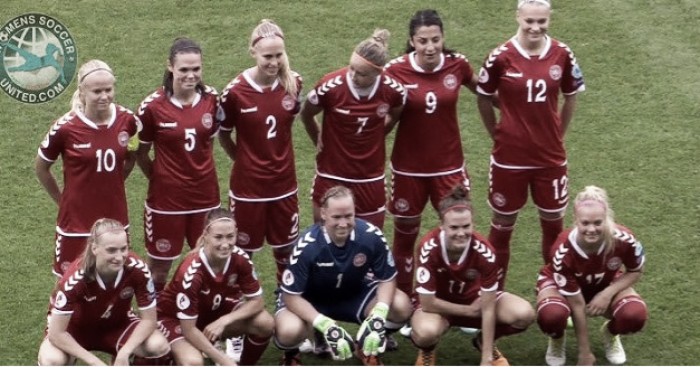 News broke this morning that the Denmark Women's National Team has received a 4-year suspension from UEFA. The news comes after the team went on strike over pay and conditions which lead to the match on October 20th against Sweden to be canceled. UEFA granted DBU a conditional penalty, meaning if they fail to play a game within the next four years, they will be excluded from UEFA Tournaments. Sweden was awarded a 3-0 win in Group 4 in qualifying.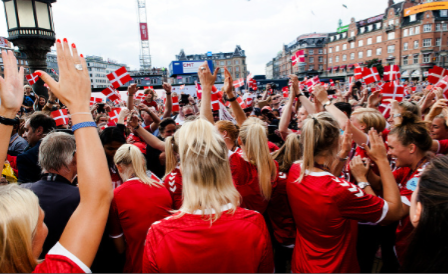 Euro finalists try for equal pay
With everything that had happened in the last few months, it was kind of a surprise when the National team went on strike. From winning a silver medal to a strike and a suspension in less 4 months. When doing an interview Senior Vice President Kim Hallberg spoke about the situation.
"...but no matter what is this a huge loss for Danish women's football, which otherwise had a historic momentum. It is sad and regrettable in every possible way, " Hallberg -who is the spokesperson for the federation quote from Women's Soccer United- said in an interview with Denmark's TV2.
When news appeared that the 2019 World Cup qualifying match, Hallberg called it "A historic bad day for the Women's Team and for everyone in Danish Football." Via Women's Soccer United. The players failed to meet for practice Monday and Tuesday leading up to the match on the 20th.
Denmark is awaiting a disciplinary ruling that may be both financial, and/or excluded from the entire World Cup qualification altogether. The team doesn't know the consequences yet, but it could've been worse if they didn't play the match against Croatia. The Federation was fined 20,000 Euros after the cancellation of the match.
Starting last year in November, the Danish Football Federation, the Women's Senior Team, and the U-21's held meetings. They agreed to new negotiations with the federation, and the federation increased their pay from 2 million DKK(316,987 USD) to 4 million (633,974 USD) But there were still a number of unresolved issues.
With the next round of qualifying just around the corner in April, it will be interesting to see what happens. Hopefully, Denmark figures out everything, because they're a growing National Team.