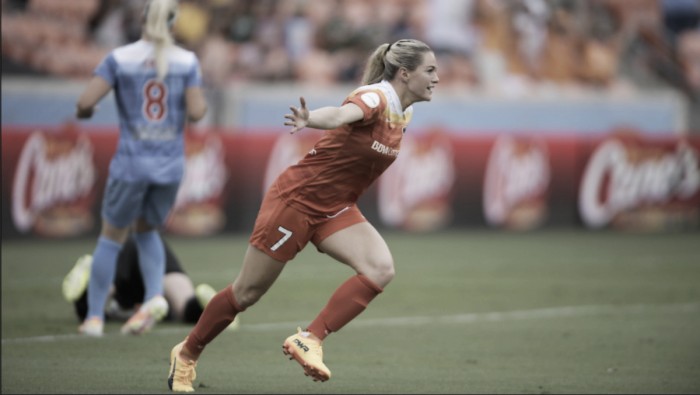 The Houston Dash have brought back 25-year old forward Kealia Ohai for the 2018 season. Ohai scored two goals and added two assists in her ten appearances for the Dash in 2017 before an ACL injury on June 24 prematurely ended her season. Houston is hoping that Ohai can complement recently-acquired United States Women's National Team striker Christen Press to create a potent force on offense for the squad.
Kealia Ohai has been very productive in her four seasons with the team, running from 2014 through 2017. She has scored 21 goals for the Dash in 72 appearances, including an incredible 2016 season where she scored 11 goals and nearly won the Golden Boot award. Ohai is currently the all-time leading scorer for the Dash.
Her impressive 2016 campaign helped earn her three USWNT appearances in the final three games of 2016. She scored a goal in her first minute on the pitch for the USWNT against Switzerland. Ohail was subbed on in the 81st minute and scored in the 82nd. She started in the following two games for the United States against Romania. Ohai has played at multiple levels of the USWNT program, including participating in the 2012 U-20 Women's World Cup in Japan.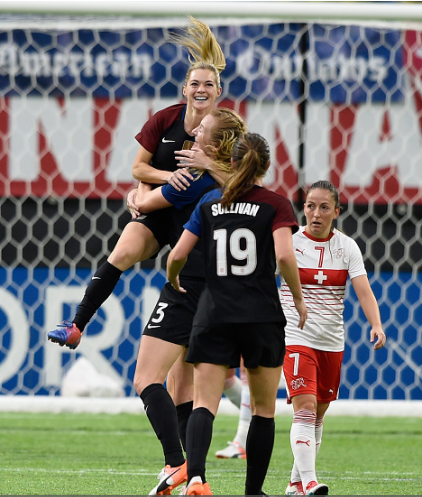 Bringing Ohail back for the 2018 season should be a pleasant occurrence for Dash fans who have watched their team undergo sudden upheaval since they finished eighth in the NWSL with the fewest goals scored in 2017. New head coach Vera Pauw came to the team soon after the season ended, and her staff helped upend the 2018 NWSL College Draft with a massive three-team trade that sent Carli Lloyd to Sky Blue FC, Sam Kerr to the Chicago Red Stars and brought Christen Press to Houston.
The Dash spent their first-round pick, seventh-overall, on University of Nebraska midfielder Haley Hansen. Hansen scored nine goals and contributed to four assists in her senior season. The Dash are hoping that the combination of old and new players will be able to provide more goals for the team in 2018. Houston was the only team in the NWSL to average fewer than one goal per game in 2017.